Got A Hangover? The 'I.V. Doctor' Can Come To Your House And Cure It For $250 A Session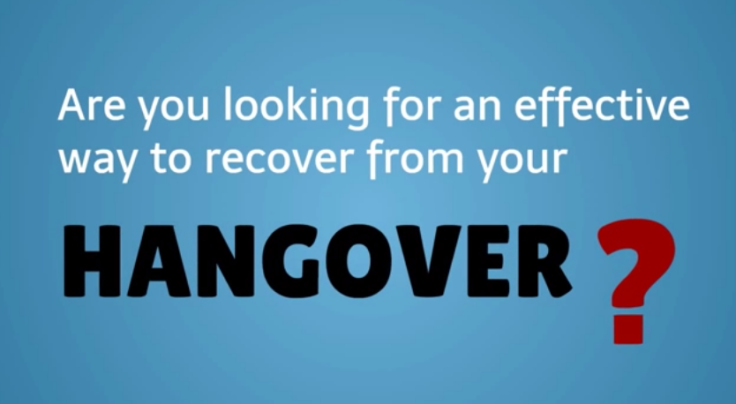 Most of us have had one of those long nights where we regret shooting back that extra shot of tequila. Waking up feeling nauseated with a headache and wishing you hadn't drank so much are signs of a hangover. But for approximately $250 a session, the I.V. doctor, as the service is called, can bring you back to life after you've had a long night of partying.
Dr. Elliot Nadelson, a New York urologist, and his surgical resident son, Dr. Adam Nadelson, bring intravenous hydration and other medicine to the residences of their clients. The son says this in-home only mobile service is not only for hangovers but for wellness as well. For example, for patients who can't eat or take liquids, "we have a service for them," Nadelson told Medical Daily.
He says most of his clients come from the finance world and believes this service is invaluable in helping people get back on their feet faster. "Fifty percent of our patients are people with hangovers, and the other 50 are people suffering from any dehydration-related illness and even exercise fatigue," Nadelson told Medical Daily. The son adds that while this new type of practice will bring in revenue in a different way for them, that's not what it's all about. "We're not just in this for making money, we're physicians."
There is an assessment done by the doctors before any treatment is received to make plans for each individual person. However, most of the time the nurses will see the clients, but as Nadelson points out, they're accessible to all of their patients whenever necessary. There is also a referral program for patients who request their hangover treatment more than once a week. "Those patients are suffering from a different type of illness, and we refer them to a social worker," Nadelson said.
"It's much harder to be a successful doctor today," Nadelson told CNN Money. "You're starting to see family practitioners doing Botox on the side for money. This business has no overhead and is really catching on."
This pair isn't the first set of doctors to capitalize on hangovers. Hangover Heaven opened two years ago in Las Vegas — serving customers 24 hours a day and seven days a week. Their services are comparable in price and amenities. In Miami, Reviv Wellness spa also offers spa treatments to restore a person as well. Founded by a group of board certified physicians, they offer hangover treatments for a number of celebrity clients as well.
The Nadelsons are hoping to expand their business to the Midwest July 3, and in Los Angeles around Aug. 1. "We're the work hard, play hard type, and everyone said they felt replenished," he said. "Even some of the server girls we hired for a barbeque got it done and they all said they felt better."
Published by Medicaldaily.com