Government Confirms That Under Obamacare, Employers Will Pay A Big Chunk Of Your Gym Membership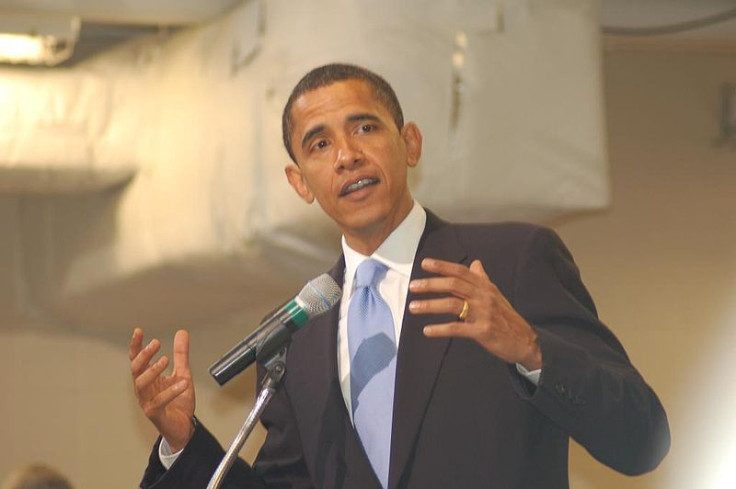 The U.S. Department of Health and Human Services, along with the Labor and Treasury Departments, announced Wednesday that the Obama administration has released its final rules on employment-based wellness programs under the Affordable Care Act (ACA). The rules are intended to protect consumers and ensure flexibility for employers providing wellness programs.
Workplace wellness programs basically provide financial incentives to employees for participating in certain programs and activities that promote health. The regulations, published Wednesday in the Federal Register, outline standards for "participatory wellness programs" and "health-contingent wellness programs" for the purpose of reducing the burden of chronic illness, limiting the growth of health care costs, and ensuring that individuals are protected from unfair practices that would reduce benefits based on health status.
Participatory wellness programs are generally available through employers, regardless of an individual's health status. The programs usually include rewards and reimbursements for gym membership costs, health education seminars, and completing health risk assessments. Health-contingent wellness programs reward individuals with specific health-related needs. For instance, the final rules issued Wednesday increase the maximum permissible reward to 50 percent for wellness programs designed to prevent or reduce tobacco use. Other programs reward those who achieve specific health-related goals like reaching a certain cholesterol level, weight, or body mass index.
Specifically, the final regulations increase the maximum permissible reward under health-contingent wellness programs offered in connection with a group health plan from 20 percent to 30 percent of the cost of coverage. The rules also seek to protect consumers by requiring that health-contingent programs be reasonably designed, uniformly available to similarly situated individuals, and accomodating of medical professionals' recommendations.
Recently, members from The Business Roundable, which includes chief executives from JPMorgan Chase, 3M, and Time Warner Cable, urged President Obama to preserve wellness programs under Obamacare, a measure that they said is critical to improving public health.
"Wellness programs work. They lower health care costs by keeping workers and their families healthier," said Gary Loveman, chair of Business Roundtable's health and retirement committee. "In my own company, Caesars Entertainment, we have seen wellness program participants, on average, lower their blood pressure by 7 points, reduce total cholesterol by 11 points, and improve their cholesterol ratio by 9 points over a three-year period. These are stunning results that make a real difference in people's lives. And they are not unique to Caesars. Many of my colleagues are seeing similar results."
The ACA was signed into law in 2010. These final rules, which are set to take effect January 1, 2014, will be implemented in hopes that they will promote healthy behaviors among employees while also reducing workplace exposure to disease and injury by helping employees get necessary health screenings, immunizations, and follow-up care.
Published by Medicaldaily.com