Government Shutdown Hits NIH And HHS Hard, Suspending Research And Flu Shot Programs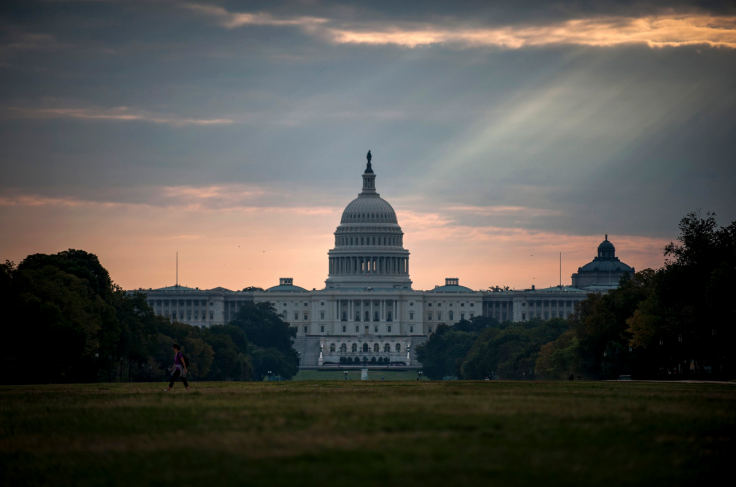 As a gridlocked Congress needlessly allowed the U.S. government to shut down early Tuesday, federal agencies began notifying their employees of suspended wages and sweeping, indefinite cutbacks. For the National Institutes of Health (NIH), the Centers for Disease Control and Prevention (CDC), the National Aeronautics and Space Administration (NASA), and other non-essential entities, the shutdown will suspend research programs, grant processing, and even online portals. Many experts now voice concern that Congress' menacing failure to pass a six-week spending bill will eventually put lives at risk, as more and more flu shot programs and critical disease studies come to a halt.
According to the journal Nature, the partial shutdown is yet another cruel blow to a scientific community still grappling with cutbacks of the 2013 sequestration.
"This is ridiculous," said Jennifer Zeitzer, director of legislative affairs at the Federation of American Societies for Experimental Biology. "We can't continue to survive as a research community this way."
Seventy-three percent of NIH's 18,646 employees have already been placed on furlough or enforced leave. As a result, the agency has been forced to stop enrolling patients in clinical trials and new studies. What remains is a skeleton workforce tasked with maintaining facilities and tending to lab animals.
The CDC is expected to announce similar cutbacks. According to the Department of Health and Human Services (HHS), the shutdown will furlough over 40,000 staff members across its sprawling subset of agencies, which includes everything from the CDC and NIH to the Food and Drug Administration and the Assistant Secretary for Preparedness and Response.
"CDC will continue minimal support to protect the health and well-being of US citizens here and abroad through a significantly reduced capacity to respond to outbreak investigations, processing of laboratory samples, and maintaining the agency's 24/7 emergency operations center," the HHS wrote in a memo. "52% of HHS employees would be on furlough, and 48% would be retained. These percentages vary among HHS' agencies and offices."
In addition, the department will not have the resources to run its seasonal influenza program. While high-risk groups like children and elderly will be able to access vaccines through their health care provider, researchers will not have the means to map a given strain's impact or progress. As a result, continuous updates of disease treatment and prevention recommendations will be unavailable during the shutdown.
Published by Medicaldaily.com