Grandmother Without Health Insurance Denied Care At 4 Hospitals For Growing 'Beach Ball' Tumor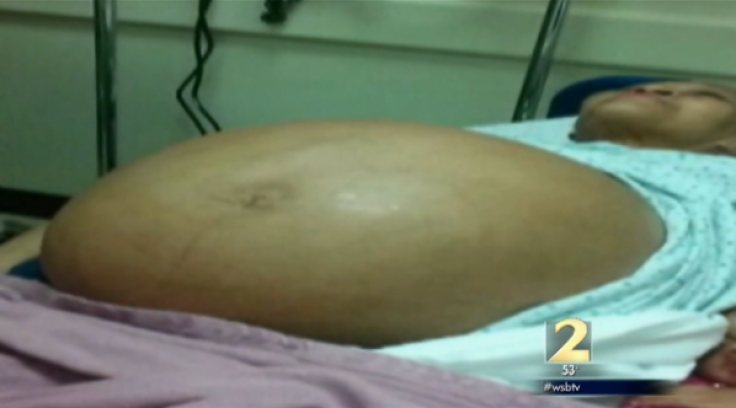 A 59-year-old Georgia woman has been carrying a heavy burden for the past two months — a massive beach ball-sized tumor that wraps around her ovaries — after being denied care by doctors in four hospitals over her lack of health insurance. A 911 call would eventually save her life: Doris Lewis was rushed to Emory University Hospital in midtown after suffering unbearable bouts of pain. It was there that Lewis encountered an unnamed doctor, who told the grandmother she would be treated with or without insurance.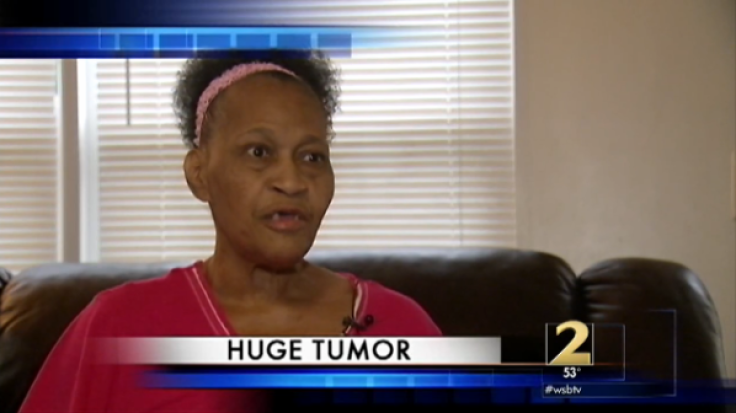 "He said, 'You will see a doctor without money,'" she told WSB-TV. Lewis let out a sigh of relief after tirelessly pleading with doctors for months to try to remove the massive tumor. Doctors allegedly denied Lewis surgery due to some miscommunication and because she didn't have insurance. Since her husband passed away a few years ago, Lewis has been trying to get insurance but did not have a sense of urgency, until the huge tumor growing inside her became a huge problem.
Even doctors are amazed at the size of the tumor, telling Lewis it's the largest they have ever seen. "It's getting bigger every day," she said. "I can feel it on my body. My heart hurts a little bit." She thought she was gaining weight at first, since the tumor growth makes the 59-year-old woman look as though she is pregnant.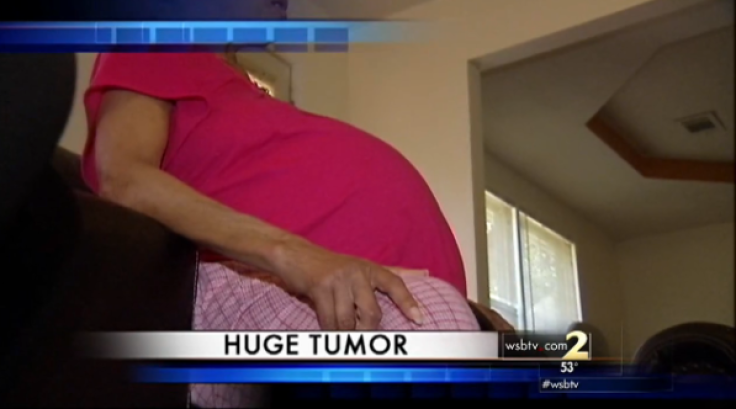 Although it is not exactly clear what kind of tumor Lewis has, it is benign, or non-cancerous, and is surrounding her ovaries. Swelling started to accelerate at her abdomen, the Daily News reported. In just eight weeks, the benign tumor pushed her belly button inside out, which attributes to her pregnant-like appearance.
Lewis's tumor has not spread to other parts of the body, and should respond well to treatment. However, if it continues to be left untreated, this benign tumor can lead to serious disease, says Johns Hopkins Medicine.
"It would feel great, now, if I could get it out today. Right now. It would be a blessing," she said. The Georgia woman is set to go under the knife on June 10. She asks everyone to pray for her.
Published by Medicaldaily.com