Granny Panties Are The New Thongs: Young Women Favor Full-Coverage Bottoms For Comfort Style
The era of the thong may be coming to an end (sorry, Sisqo) and making way for the full comeback of no other than... the granny panty. The skimpy piece of underwear that works wonders for panty lines and doubles as sexy lingerie has been replaced by the "founding mother" of ladies' underwear for the sake of comfort style. The trend is reflected in thong sales, which have decreased seven percent over the last year, while sales of fuller styles, including briefs, boy shorts, and high-waist briefs have grown 17 percent, according to The New York Times.
The great underwear shift was first seen a few months ago with men. Boxer briefs have grown to become very form-fitting for the male body and have evolved into a national favorite in place of the traditional boxer shorts. According to data from NPD Group, boxer briefs make up 40 percent of the $2.7 billion U.S. men's underwear market. Just like boxer briefs have become the "expected product" for men, granny panties are having a similar effect for women.
"I only wear granny panties," 22-year-old Julia Baylis told The Times. Baylis and Mayan Toledano, 27, both designers of the boutique clothing label "Me and You," have noticed the surge in the sales of granny panties. Their best seller is a pair of white cotton underpants that read "feminist" printed in pink bubble letters across the back. It's been sold out since the line's debut on April 7.
The "feminist underwear" is meant to be fun and comfortable and acknowledge the rise in women who self-identify as feminists, especially within millennial and Generation Y consumer groups. It's become more prevalent in popular culture as well, with celebrities like Beyoncé self-identifying with the label. However, a recent Vox poll found only 18 percent of Americans consider themselves feminists and 85 percent say they believe in "equality for women."
Regardless, the new underwear trend celebrates women's choices of looking at their own wants and needs rather than catering to male preferences when it comes to buying lingerie. Women are now buying what they would feel comfortable in as part of an everyday look.
"Most lingerie is designed to appeal to a man," Baylis said. "For us, that's not even a consideration. This is underwear you wear totally for you. Maybe no one will see it, or maybe you'll put it up on Instagram to share with everyone you know."
The granny panty trend has already been seen on the red carpet, with celebrities like Kim Kardashian and Chrissy Teigen showcasing their full-coverage bottoms to the public.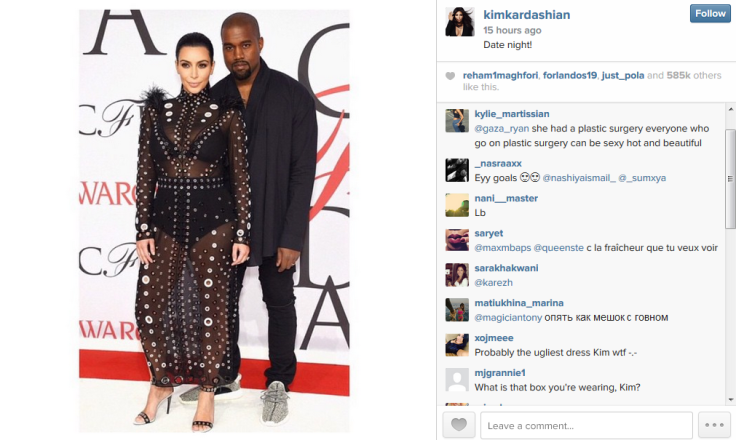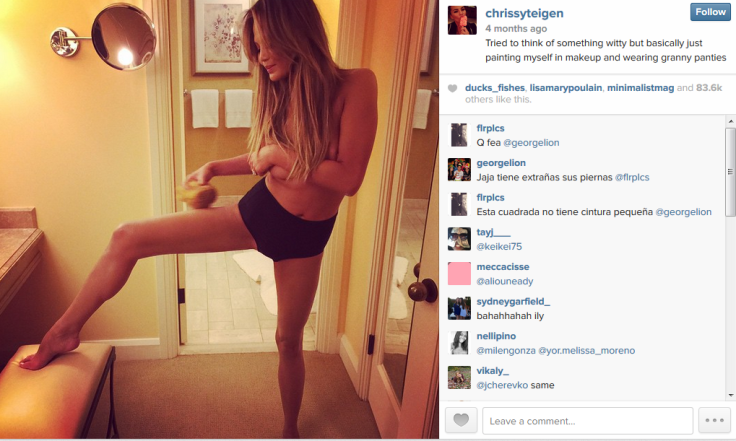 If you're not yet convinced to reach into the back of your drawer for your granny panties, hygiene may sway you. People who are predisposed to vaginal infections are known to have an increased susceptibility to infections when wearing a thong. The reason is because thongs create a stronger breeding ground for bacteria as opposed to granny panties, because most thongs are not made of breathable material like cotton.
Typically, wearing a thong means the material lies directly on the skin between the vagina and anus. This can cause tears near the skin around the vulva and clitoris and provide access for microbes. Thongs are still safe to wear as long as they're made with breathable fabric to keep the moisture out of the area so bacteria doesn't grow.
In the end, it all comes down to whether you're a thong or granny panty kind of woman.
Published by Medicaldaily.com