Graphene Condoms: Professor Gets $100K Grant To Redesign Condom; Aims To Curb Spread Of STDs With Thinner, Less Expensive Material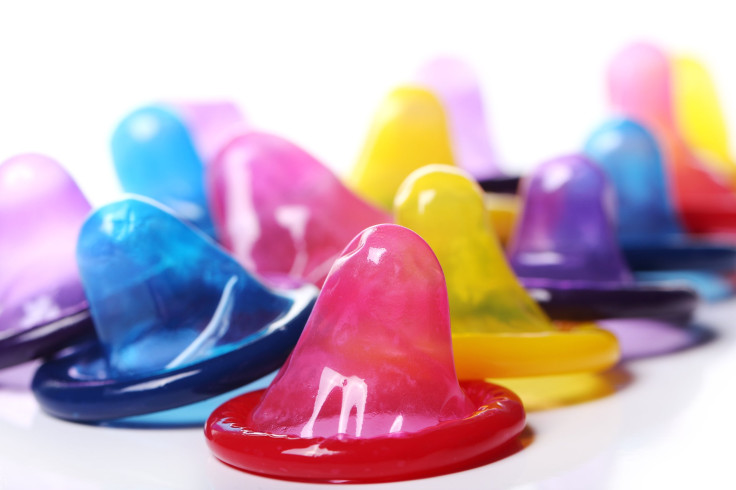 Condoms are widely known as one of the most effective ways to prevent pregnancy as well as the spread of many sexually-transmitted diseases, including human immunodeficiency virus (HIV) and acquired immune deficiency virus (AIDS). But the condoms currently used haven't changed much in the past 50 years — so scientists hope to boost their use worldwide by "redesigning" them.
A University of Tennessee chemistry professor — along with several other groups of researchers — have received funds from the Bill and Melinda Gates Foundation to redesign the condom using new materials, with the aim of improving its strength, flexibility, and pleasure. Professor Jimmy W. Mays was awarded $100,000 by the foundation, and hopes to develop a thinner, more elastic condom with the use of a material called superelastomers.
The Next Generation Of Condoms
Working with the Grand Challenges in Global Health Initiative, the Bill and Melinda Gates Foundation has spearheaded research on condom use, and recently issued a challenge to create "the next generation of condoms." The new and improved condoms would aim to prevent the spread of sexually-transmitted diseases and life-threatening infections, such as HIV and AIDS. A research team at the University of Manchester has also received a grant from the Bill and Melinda Gates Foundation to develop newer, more useful and convenient condoms using a material called graphene, which is one of the strongest substances on earth.
According to the World Health Organization, there were some 34 million people living with HIV or AIDS globally in 2011 — 1.7 million of those died that year. Condoms may be one of the most effective, simple, and cheap ways to protect oneself from HIV infection and other sexually transmitted infections (STIs). "There are few places on earth where condoms are not recognized or not available," the Grand Challenges in Global Health writes. "When used properly, they reliably protect females from pregnancy and both partners from numerous STIs, including HIV transmission, making them a prime example of a multi-purpose prevention technology (MPT)."
The idea of the "next generation of condom" has been explored by others — and funded by Bill Gates — in the past who hoped that they could somehow make people more likely to use condoms — whether that meant making them easier to put on, or making them feel more pleasurable. Condoms made by a company called Origami Condoms use a new prophylactic inspired by traditional Japanese origami, or paper folding. The company claims the interestingly-shaped condoms would make sex more stimulating and sensational.
Currently, the Bill and Melinda Gates Foundation believes that typical condoms aren't used as frequently because of a stigma that they decrease pleasure. "Loss of sensation, either real or perceived, is one of the main reasons men prefer not to wear condoms during intercourse," the Bill and Melinda Gates Foundation writes on its blog. "We're open to great new ideas that might include things like changing the fit of the condom, trying different thicknesses, textures, or amounts and types of lubrication to increase or decrease the amount of friction felt by either partner … while still serving as contraception." Prof. Mays hopes to use superelastomers, which would reportedly allow the new condoms to stretch further, make them thinner, less expensive, and allow for texture on the surface. Researchers hope that this type of condom will become more popular than current ones, making men more likely to utilize the precaution.
Incorporating Graphene Into Daily Life
The researchers at the University of Manchester, led by Dr. Aravind Vijayaraghavan, will examine ways to combine graphene with latex "to produce a new material which can be thinner, stronger, more stretchy, safer, and perhaps most importantly, more pleasurable," Vijayaraghavan said, according to the Daily Mail. "Currently, people imagine using graphene in mobile-phone screens, food packaging, and chemical sensors. If this project is successful, we might have a use for graphene which will literally touch our everyday life in the most intimate way."
Graphene is an extremely thin substance that is only one atom thick. Andre Geim, a Dutch-British physicist who came across the substance in 2004, told CNN that it's an extremely strong material — sturdier than diamond. It has been touted as one of the strongest materials on earth. "Of course, we know that atoms can be divided into elementary particles, but you can't get any material that is thinner than one atom, or it wouldn't count as a material anymore," Geim told CNN. Whether the next generation of condoms will be made from this ultra-thin, diamond-strong material, or will be made in strange origami shapes, scientists hope to continue searching and experimenting to provide contraceptives that are safe, effective, and that also retain sensation.
Published by Medicaldaily.com