Greece's Risk of Default Rises with Bailout Referendum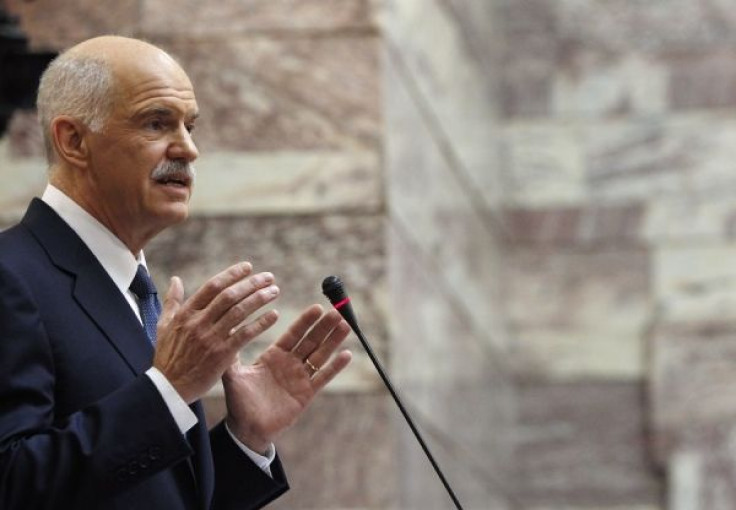 Greek Prime Minister George Papandreou late Monday called for a public referendum to approve a new EU-IMF bailout package for the country along with a confidence vote set for Friday.
That referendum could take place in January.
The move "dramatically raises the stakes for Greece and the eurozone as a whole," Fitch Ratings said in a statement.
"A rejection of the EU-IMF program recently negotiated by the Greek government would increase the risk of a forced and disorderly sovereign default," Fitch said.
Fitch said it was uncertain what would be the consequences of a "no" vote on the package.
In light of prolonged negotiations between Greece and the IMF, European Commission and European Central Bank, securing agreement on a new package "could prove unobtainable," Fitch said.
Greece faces a heavy debt repayment schedule in the first quarter of 2012.
"Without continuing external financial support, a coercive and potentially disorderly sovereign default could follow," Fitch said.
Published by Medicaldaily.com