Greek Stability at Stake in Confidence Vote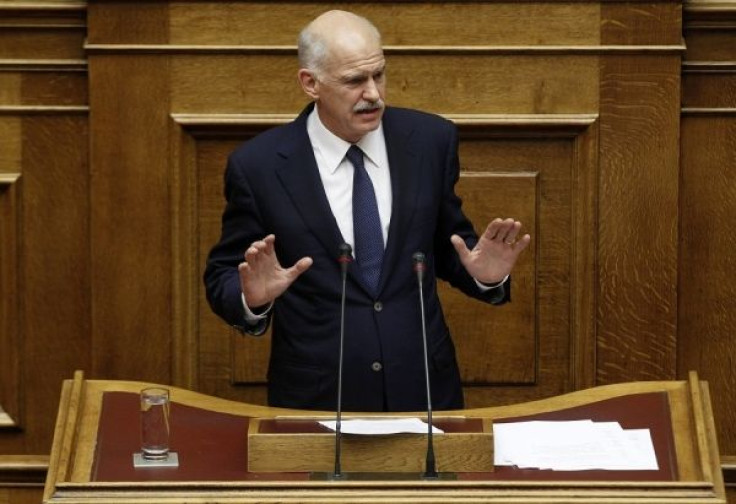 A top official within the administration of Greek Prime Minister George Papandreou said Friday that if lawmakers do not back the Prime Minister loses a vote, it could destabilize the country.
That would "not be a good development for the stability of the country" or the need to conclude an agreement on a second bailout package for the government, Energy Minister George Papaconstantinou told Bloomberg Television.
Papandreou took back a call for a public vote on a European-led financial bailout and said Thursday he will not step down ahead of the vote.
Opposition leader Antonis Samaras rejected a power sharing agreement with Papandreou on Thursday and called on the prime minister to quit his position, according to Bloomberg.
On Wednesday, Papandreou met with German Chancellor Angela Merkel and French President Nicolas Sarkozy. Both publicly said the choice of accepting or rejecting the bailout package would essentially determine whether or not Greece wanted to remain in the Eurozone monetary union.
Published by Medicaldaily.com