Greek Tragedy: Rise in Rates of Suicide, Homicide, and Infectious Disease in Wake of Economic Crisis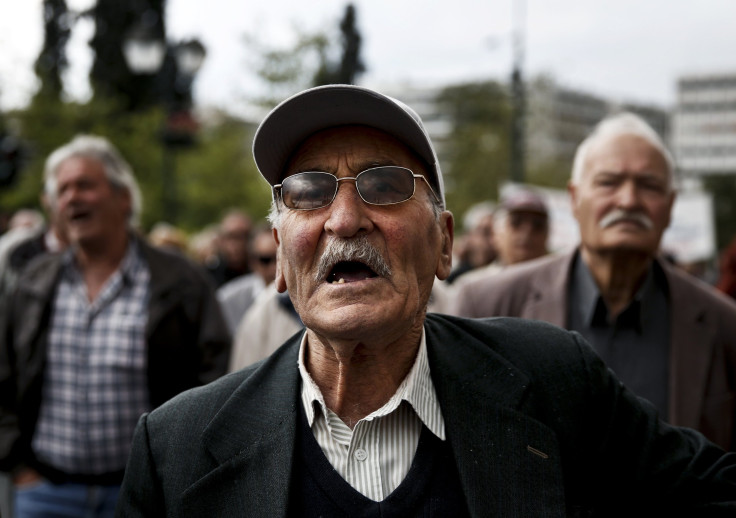 Suicide and homicide mortality rates among men in Greece rose by 22.7 percent and 27.6 percent, respectively, between 2007 and 2009, according to a study published yesterday in the American Journal of Public Health.
"We were expecting that these austerity policies would negatively affect health services and health outcomes, but the results were much worse than we imagined," said lead author Elias Kondilis, a researcher at Aristotle University.
A 57 percent increase in newly diagnosed cases of HIV infection, from 607 new HIV cases in 2010 to 954 in 2011, were also recorded in the study. Researchers were surprised to see three infectious disease outbreaks in a span of 18 months from July 2010 to December 2011. Their findings included a West Nile virus that infected 197 and killed 35 people, and an outbreak of malaria in southern Greece.
The Ministry of Health's total expenditures fell by 23.7 percent between 2009 and 2011. Such cuts meant that many preventive programs ended and patients began to pay out-of-pocket fees for many formerly free services. Meanwhile, between 2010 and 2011, utilization of public inpatient and primary care services rose by 6.2 percent and 21.9percent, respectively.
Since the debt crisis started more than three years ago, Greeks have lost almost a third of their disposable incomes. According to national statistics agency ELSTAT, data showed on Friday that income fell a total of 22 percent in 2009-2012. Adjusting for cumulative inflation of around 10 percent in that period, the real drop, according to some economists, is just under a third. Based on government projections, Greece's overall economy is expected to contract 4.5 percent this year, before a recovery begins in 2014.
Although researchers' main concern is the effect of austerity measures on the health of Greeks, they also fear similar conclusions will be drawn in other EU countries... as well as around the world. An article published in the Scandinavian Journal of Public Health in 2004 suggested a strong relationship between income and health. Results in that study showed that both earnings and disposable household income are strongly related to health, a finding that holds for both women and men.
Published by Medicaldaily.com