Greyhound Bus Crash: 37 Injured When Bus Overturns On Ohio Interstate, Witness Says Driver Fell Asleep [VIDEO]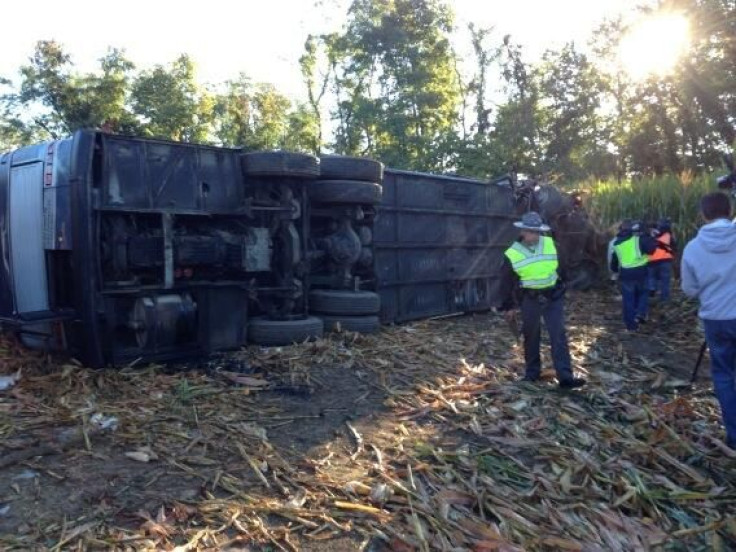 At least 37 people were injured early Saturday as a Greyhound bus overturned on Interstate 75 in Ohio. The bus tumbled to its side in a cornfield off of the interstate. Witnesses suggest the driver may have fallen asleep behind the wheel.
"We are very lucky," said Paul Stumpf, Liberty Township fire chief. "The injuries are not as serious as they could have been."
Several passengers and the driver were trapped in the bus. Firefighters and emergency workers successfully got them extricated. None of the injured are considered to have life-threatening injuries. The driver was among the injured.
Officials are still investigating the cause of the crash. Greyhound spokeswoman Kim Plaskett told the press that the bus driver, who had 15 years of experience, was "fully rested" and that the bus had undergone and passed its annual inspection just two weeks ago.
"This kind of an accident is rare," Plaskett said.
The bus held 51 passengers as it left Cincinnati bound for Detroit. No official cause of the accident has been determined, but one passenger told WHIO-TV that the driver fell asleep.
Published by Medicaldaily.com