Grip Strength Could Determine How Quickly You Are Going To Age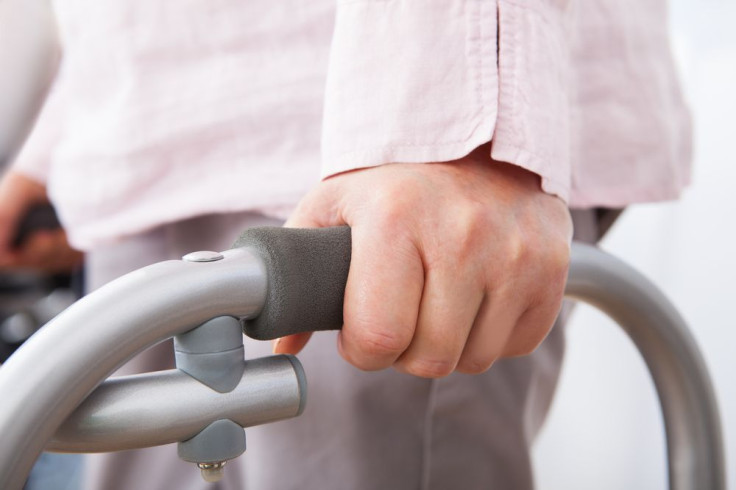 People with a firm handshake convey assertiveness, confidence, and authority, but could the power behind someone's grip also determine true age? A study out of the International Institute of Applied Systems Analysis has revealed the strength of a handshake can determine how fast a person is going to age and if their health will hold up.
"Our goal is to measure how fast different groups in a society age," lead researcher from the IIASA, Serguei Scherbov, said in a statement. "If some group is getting older faster than another, we can ask why that might be and see whether there are any policies that could help the faster aging group."
Scherbov and his colleague Warren Sanderson investigated more than 50 published studies from around the world that included every age group. The team of demographers from the IIASA also included data from the United States Health and Retirement Survey (HRS) to demonstrate how a test of physical strength can be used to measure the rate of aging across various populations.
"Hand-grip strength is easily measured and data on hand-grip strength now can be found in many of the most important surveys on aging worldwide," Sanderson explained.
Results of study show how hand grip can correlate to aging biomarkers including mortality, disability, cognitive decline, and the ability to recover from a hospital visit. In the past, Scherbov and Sanderson's studies measuring the rate of aging based on how many years a person had lived did not measure aging variations accurately.
"We found that based on this survey, a 65-year-old white women who had not completed secondary education has the same handgrip strength as a 69-year-old white women who had completed secondary education," Sanderson added. "This suggests that according to a handgrip strength characteristic their ages are equivalent and 65 year-old women ages 4 years faster due to lower education attainment."
A similar study conducted at King's College London shows that 22 key metabolites found in blood can be instrumental in deciding how fast a person will age later in life and overall health standards, such as lung function, bone mineral density, cholesterol, and blood pressure. One of these chemical "fingerprints" that are left behind due to early molecular changes either before or after birth may also be linked to low birth weight, a valuable factor in determining how well a person's health and rate of aging will progress.
Source: Scherbov S, Sanderson W. Measuring the Speed of Aging across Population Subgroups. PLoS ONE. 2014.
Published by Medicaldaily.com