Grocery Lists May Help Shoppers Stick To Healthier Diet, Lower Weight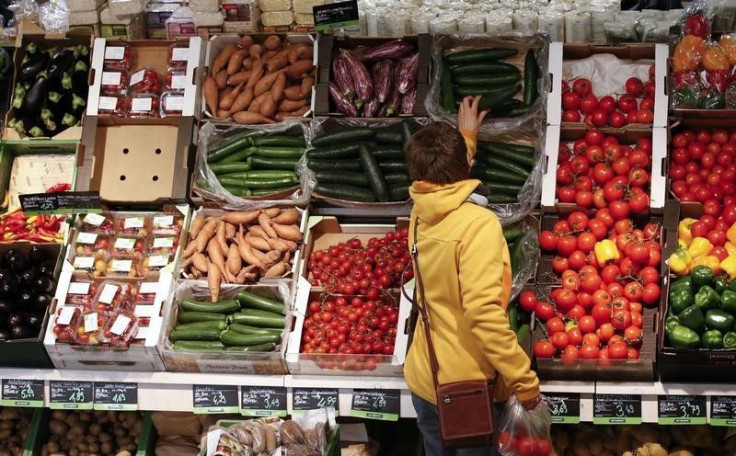 (Reuters Health) - Heading to the grocery store armed with a list may make it easier to follow a healthy diet, a study of shoppers in Pittsburgh suggests.
Researchers surveyed more than 1,300 mostly overweight and obese residents in two poor, primarily African American communities and found that shoppers who regularly made grocery lists also made higher quality food choices and had lower body weights.
"We don't know whether people who are healthier pay more attention to what they eat and pay more attention to their weight and are also people who do more planning, or if people who do more planning are more able to avoid impulse purchases and the less healthy options presented to them at the supermarket," lead study author Tamara Dubowitz said.
"We can say there is a link but we can't say what causes it," Dubowitz, a researcher at RAND Corporation in Pittsburgh, told Reuters Health.
More than one-third of U.S. adults are obese, putting them at increased risk of heart disease, stroke, type 2 diabetes and certain cancers, according to the Centers for Disease Control and Prevention. Among all adults nationwide, nearly half of African-Americans and more than 40 percent of Hispanics are obese, as are about a third of Caucasians.
While many factors can contribute to obesity, poverty and lack of quality grocery stores close to home are two important contributors, Dubowitz said.
Dubowitz and colleagues surveyed a population with 80 percent of participants reporting household income of less than $20,000 a year. Just 33 percent were employed. They lived in what's known as a food desert, an area with limited access to healthy foods.
Just under one third of the participants said they "always" shopped with a grocery list, while another 17 percent did so often and 26 percent did so occasionally.
People who used grocery lists all the time were more likely to be female and older, less likely to be employed, and more likely to be trying to eat fewer calories.
After controlling for these factors, the researchers found that dietary quality remained significantly higher among participants who always shopped with a list.
The study team also weighed participants and measured their heights to calculate body mass index (BMI), a ratio of weight to height. A BMI between 18.5 and 24.9 is considered healthy weight, 25 to 29.9 is considered overweight and 30 or above is obese.
Using a shopping list was also associated with having a BMI about one point lower compared to people who didn't use lists. That amounts to a weight difference of about five pounds for somebody whose height is 5' 5" (1.65 meters).
The researchers acknowledge in the Journal of Nutrition Education and Behavior that the study isn't designed to show shopping lists cause people to be healthier, only that there is a link between the two.
They are also following residents over a longer period of time to see if the opening of a new grocery store in the community changes people's dietary habits or makes a dent in obesity rates, Dubowitz said.
"Shoppers don't have control over the availability of healthy produce or their pricing; those problems will require structural interventions to fix them such as attracting grocery stores to move into food deserts," Dr. Ichiro Kawachi, chair of social and behavioral sciences at Harvard School of Public Health in Boston, said by email.
Given the lack of groceries and other structural problems encountered by the study participants, the findings "suggest that there are things that people can do for themselves" to pursue healthy eating habits, said Kawachi, who wasn't involved in the study.
It's possible that some things people did to eat healthier food and maintain a lower weight had nothing to do with shopping lists, said Dr. Jason Block, associate director of the obesity prevention program in the department of population medicine at Harvard Medical School and Harvard Pilgrim Health Care Institute.
He noted that the modest one-point difference in BMI linked to grocery lists makes it more likely that some other behavior not measured in the study may have explained the change.
"It's quite likely that using a list is a behavior linked to other healthful behaviors," Block, who wasn't involved in the study, said by email.
Still, it points to the power of advance planning to help improve impulse control, Kawachi said.
"The typical supermarket these days is carefully engineered so that they are constantly tempting customers to make impulse purchases and unwise food choices (e.g. placing candies at the checkout)," Kawachi said. "Having a plan and sticking to it is a good start to pre-committing yourself to a healthy purchase pattern."
SOURCE: http://bit.ly/1AHJNjd Journal of Nutrition Education and Behavior, online May 7, 2015.
(By Lisa Rapaport)
(Adds the word "percent" into paragraph 8.)
Published by Medicaldaily.com