GSK Shingles Vaccine Shows Benefits Across All Age Groups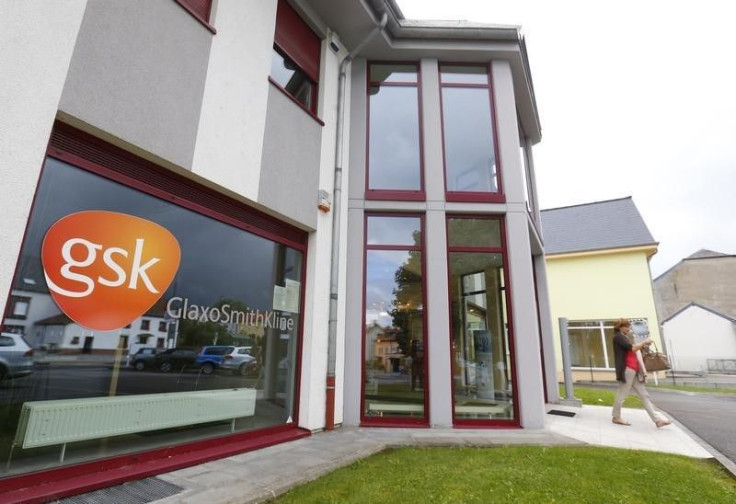 LONDON (Reuters) - An experimental shingles vaccine from GlaxoSmithKline is effective across all age groups, researchers said on Tuesday, boosting the prospects of a key product in the British drugmaker's development pipeline.
In contrast to Merck's established Zostavax, currently the only product on the market, GSK's vaccine HZ/su showed no diminution in efficacy with age, according to detailed results from a large Phase III trial.
Zostavax is less effective among people who are 70 years or older - a group often at risk from shingles.
Goldman Sachs analysts said in a report on Tuesday that efficacy across age groups could give HZ/su a meaningful edge over Zostavax, and GSK's product had the potential to achieve peak sales of around 1 billion pounds ($1.5 billion) a year.
GSK had said in a brief release in December that HZ/su reduced the risk of shingles by 97.2 percent in adults aged 50 years and older.
However, the full results of the clinical study giving age-group breakdowns were only disclosed at a medical congress in Copenhagen on Tuesday and published online simultaneously in the New England Journal of Medicine.
These showed efficacy was maintained across age groups, ranging between 96.6 percent in people aged 50-59 years and 98 percent in those 70 years or older.
The vaccine had a clinically acceptable safety profile, researchers on the GSK-funded study said, although reports of injection-site redness, swelling and pain were common.
Shingles is caused by the varicella-zoster virus, the same virus that causes chickenpox. After an attack of chickenpox, the virus lies dormant in certain nerve tissue but in older people in can reappear in the form of shingles.
GSK and Merck's vaccines work in different ways. Zostavax is a so-called live attenuated virus vaccine while HZ/su combines a protein found on the virus that causes shingles with an adjuvant, or booster, which is intended to enhance the immunological response.
The adjuvant includes a component from U.S. biotech firm Agenus, which is entitled to royalties on any future sales.
($1 = 0.6554 pounds)
(Reporting by Ben Hirschler; Editing by Pravin Char)
Published by Medicaldaily.com