Guide to Healthy Cleaning: Did Your Favorite Cleaning Products Score a Big Fat "F"?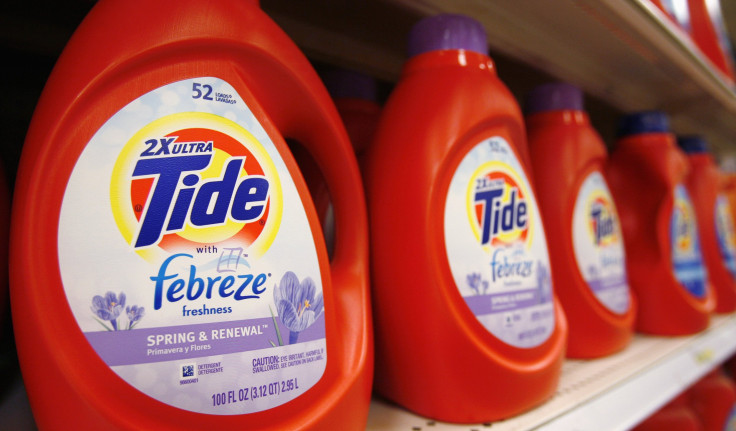 The environmental working group (EWG) has reviewed more than 2,000 household cleaning products and 197 brands, based on the safety of their ingredients and the information they disclose regarding its content. They discovered only seven percent of cleaning products accurately disclose their contents. With the help of the EWG, here is your guide to healthy housecleaning and what you should know about your household products.
Just because it's natural doesn't mean it's healthy
"Green" products have become increasingly popular, but the chemicals used in these products have not been thoroughly tested. Many of these plant-derived substances may cause allergic reactions.
Vague labeling
EWG scientists found 48 percent of package labels list three or fewer ingredients. Many companies may provide ingredient information on their websites, however, even on brand websites, nearly 200 brand sites provide minimum-to-vague information only reporting general chemicals.
How it affects your health
53 percent of cleaning products include ingredients that can harm the lungs.
22 percent of chemicals in products have been reported to cause asthma in healthy individuals.
Air fresheners more often than not, contain secret mixtures that can trigger allergies and asthma
Antibacterial products can cause drug-resistant superbugs
Fabric softener and dryer sheet ingredients can irritate the lungs
Drain cleaner and oven cleaners can burn the eyes and skin.
What you can do to stay healthy
The EWG suggest swapping daily products for safer alternatives.
Open windows instead of using air fresheners
Add vinegar to the rinse cycle to minimize lung irritation
Create your own do-it-yourself paste using baking soda and water to clean the oven.
As consumers remember many companies are not required to disclose all ingredients in their cleaning products.
The EWG graded the products on a scale from A, few to no known suspected to health or the environment and good ingredients disclosure to F, high concern, potentially significant hazardous to health or the environment and poor ingredient disclosure. Here are a few of your favorite products that received a big fat F:
Air Fresheners:
Air Wick Freshmatic Ultra Sparkling Citrus
Glade Plugins Scented Oil Lasting Imoressions Alternative Fragrances, Clean Linen/Sunny Days
Febreze Set and Refresh Air Freshener, Advanced Odor Eliminator
Lysol Neutra Air Freshmatic, Fresh Scent
All Purpose
Pine-Sol Multi-Surface Cleaner, Orange Energy
Comet Disinfectant Cleanser Powder with Bleach, Lavender Fresh
Green Works naturally derived glass and surface cleaner
Walmart Great Value Original Glass Cleaner
Laundry
Tide Ultra plus a Touch of Downey Powder Detergent
Xtra Detergent with softener of Escape of Fabric Softener, Lavender and Vanilla
Gain Ultra Powder Detergent with Febreze Freshness, Hawaiian Aloha
Clorox Bleach, Clean Linen, Lemon Fresh
Walmart Great Value Bleach
For a full list of all the products graded from A to F visit EWG's Guide to Cleaners.
Published by Medicaldaily.com