Guinea Ebola Infections Double As Hidden Cases Discovered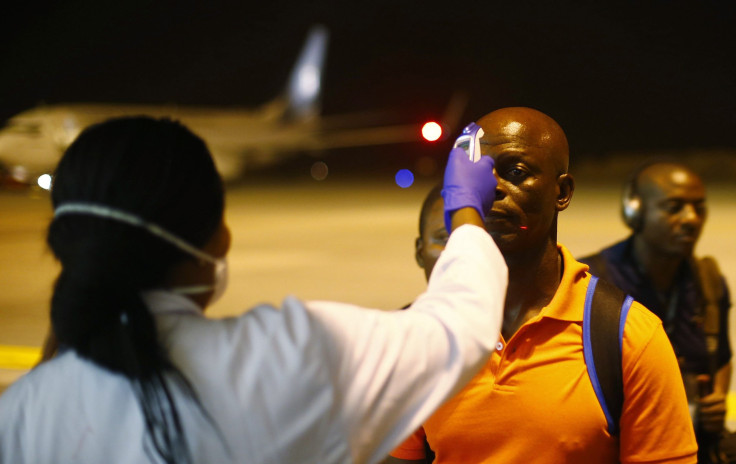 CONAKRY (Reuters) - The number of people sick with Ebola fever has doubled in Guinea in the past week following the discovery of cases previously unknown to health authorities, a Guinea health official said on Friday.
About two dozen new suspected and confirmed Ebola cases were recorded in the past two weeks, taking the total number to 53 as of Friday, Fode Tass Sylla, a spokesman for Guinea's anti-Ebola task force, said.
Sylla said the increase was expected because health authorities were only now gaining access to faraway villages where inhabitants had previously prevented them from entering.
"This increase in new case numbers is because we are now able to get to villages where we are discovering hidden sick cases," he said.
The new cases highlight difficulties authorities in the three worst-hit West African states -- Guinea, Sierra Leone and Liberia -- face in trying to curb the spread of the epidemic that has killed nearly 9,000 people.
Thought to be declining at the start of 2015, the number of new Ebola cases rose in all three countries for the first time this year in the past week, the World Health Organization said on Thursday.
Some 36 villages in the south and western forest region of Guinea, where the first case of Ebola was recorded, had previously been inaccessible to health officials because villagers sometimes used violence to stop health workers.
"Even in Conakry (Guinea's coastal capital), there are some neighborhoods such as Ratoma where we had the same kind of situation," Sylla said.
Guinea's government on January 10, set a 60-day target to completely eradicate the disease in the nation, a gold, iron ore and bauxite producer but where nearly 60 percent of the population live below the poverty line.
However, there are doubts this could be achieved due to high levels of mistrust of health authorities, the practice of traditional rituals such as burials, and general misinformation about the disease.
(Reporting by Saliou Samb; Writing by Bate Felix; Editing by Angus MacSwan)
Published by Medicaldaily.com