Gunmen in Pakistan Open Fire on WHO Workers During Anti-Polio Campaign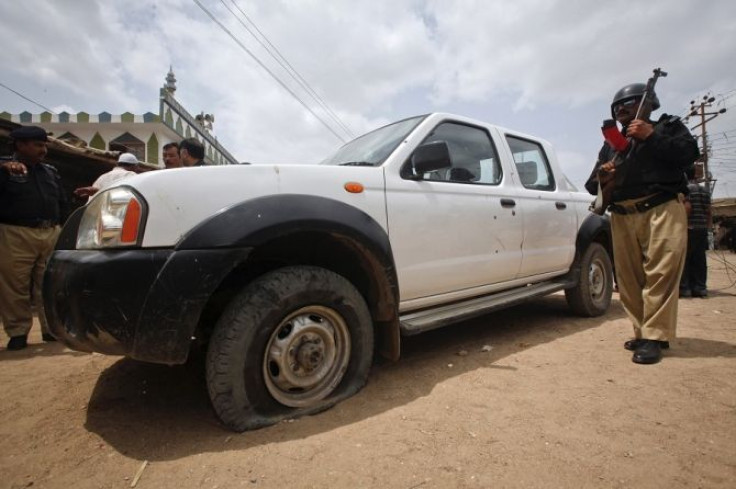 Gunmen in Karachi, Pakistan shot and wounded a World Health Organization staff member and an expatriate international consultant working for the agency on Tuesday, the United Nations health agency said in a statement.
The two men, who were part of the ongoing immunization program against polio in the city located south of the country, had been rushed to a nearby hospital and are now in stable condition, according to the agency.
The gunmen had reportedly fired at a UN vehicle injuring the doctor and his driver, and WHO still does not know whether the attack was deliberate or targeted against the agency's polio eradication efforts.
No group has yet said that it carried out the attack but the Taliban have made threats against the polio drive and are believed to be active in Sohrab Goth, a run-down area of Karachi, according to BBC reports.
Pakistan had launched its latest polio immunization campaign, National Immunization Days, on Monday.
Local police station Chief Mohammad Sultan told reporters that the doctor had been working in the area for about three months and that he could have been deliberately targeted, according to AFP news agency.
"It could be related to the polio campaign, as there is resistance in the population against it. We are, however, still investigating the motives," Mr. Sultan told AFP.
Many parts of Karachi are dangerous and volatile and hundreds of people have been killed because of ethnic, political and sectarian violence in recent years.
Pakistan is one of the three remaining countries where polio is still widespread, including Afghanistan and Nigeria.
The country's officials say that 34 million children under the age of five will be targeted in the three-day vaccination campaign from Monday to Wednesday, AFP reported.
However, because the Taliban recently placed a ban on vaccinations in North and South Waziristan until the U.S. ended drone strikes in the region, about 250,000 children in Pakistan's tribal areas will not be able to receive the vaccine in the drive.
"WHO, UNICEF and all polio partners remain committed to supporting the Government of Pakistan and the people of Pakistan in their efforts to eradicate polio. This incident will not distract from the progress Pakistan is making this year, as the country is closer than ever to eradication," the WHO concluded in a statement.
In 2011, nearly 200 children in Pakistan contracted polio, which according to the Lancet medical journal was the greatest number of children affected in more than a decade.
Published by Medicaldaily.com