Hair Follicle Drug Tests Can Lead To A False Positive, Thanks To Secondhand Traces Of Marijuana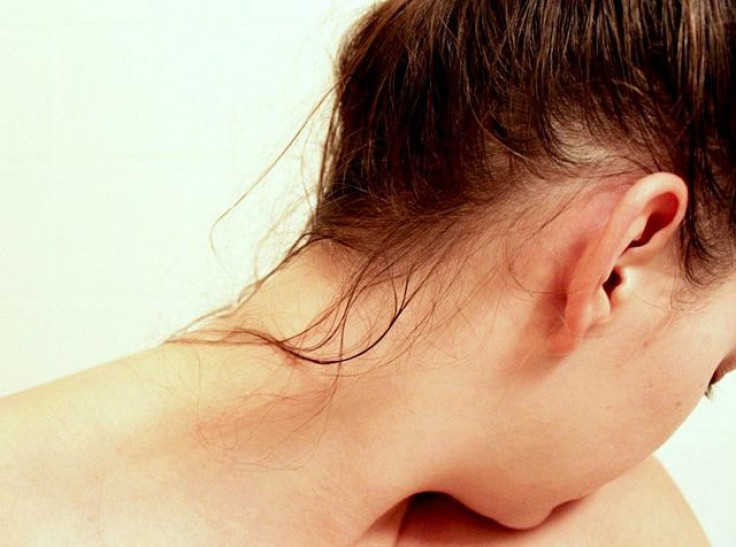 Hair strand drug tests detect the presence of drug metabolites in the follicle. While any discovery of metabolites in hair tests is believed to be undeniable proof of marijuana use, a new study from the Institute of Forensic Medicine in Freiburg, Germany finds that it's possible to get a false positive.
"Our studies show that [the main targets in a hair test] can be present in hair of non-consuming individuals because of transfer through cannabis consumers, via their hands, their sebum/sweat, or cannabis smoke," wrote Dr. Volker Auwärter, a professor of forensic toxicology, and his colleagues. Worldwide, cannabis is preferred above all other illicit drugs, with an estimated 125 to 227 million users around the globe, the researchers noted. Nearly as popular are drug tests, which commonly focus on urine, sweat, saliva, or hair to detect the presence of this and other illegal substances.
Employee drug testing and child protection drug testing often rely on hair analysis, noted the Germany-based researchers in their study. Though sometimes hair tests are used in the United States, the American Association for Clinical Chemistry suggests that urine tests are the most frequently used drug screens.
In fact, for government employees in the U.S., urine tests are standard. Spokesperson for Substance Abuse and Mental Health Services Administration (SAMHSA) Bradford Stone, of the department of Health and Human Services, told Medical Daily that "the only method we have certified for use is urine-based." Stone explained SAMHSA provides the guidelines for drug tests of federal employees, other government agency employees, and industry employees who work on government contracts.
And, based on published data from Quest Diagnostics, which provides diagnostic testing information services in the U.S. and internationally, private industries also appear to favor urine tests. The Quest Diagnostics Drug Testing Index estimated that the company performed more than 210 thousand hair drug tests, more than 800 thousand oral fluid drug tests, and more than 6.6 million urine tests for the general U.S. workforce during 2014. Additionally, the company conducted more than 2.5 million federally mandated urine tests for safety sensitive workforce. This same year false positives may have occurred, at the very least, on 210 thousand drug test occasions. This figure, though, does not include child custody cases.
A false positive for an employee or a parent could have "a devastating impact on someone's life," Kris Krane, a managing partner at 4front Advisors and former executive director of Students for Sensible Drug Policy, told Medical Daily. A positive test result can nullify a workers' compensation claim or even put death benefits at risk should a worker be killed on the job.
"These days urine tests are used mostly as a precursor to employment, random drug testing is less common," Krane observed. However, in child custody cases, drug tests are "a common tactic," he noted, explaining how a positive result could lead to court-supervised visits or no custody rights whatsoever, depending on a state's specific legal standard.
The problem with drug tests in general, said Krane, is they may not be effective at determining impairment given marijuana stays in your system longer than other drugs. Someone could have used months ago and it would show up on a hair test, he said.
Meanwhile, the website of the National Institute on Drug Abuse offers the viewpoint of employers. Compared with non-substance users, past research indicates substance-using employees are more likely to change jobs frequently, be late to or absent from work, be less productive, be involved in a workplace accident and potentially harm others, and even file a workers' compensation claim.
No matter where someone stands on drug testing, the current study suggests a positive hair test result could be due to close contact with cannabis consumers.
"Practitioners who work with results of hair analysis should be aware of these limitations and the severe consequences false conclusions could entail," the authors concluded.
Source: Moosmann B, Roth N, Auwarter V. Finding cannabinoids in hair does not prove cannabis consumption. Nature. 2015.
Published by Medicaldaily.com