'Half' Of The NFL Takes Adderall, Says Seahawks Cornerback Richard Sherman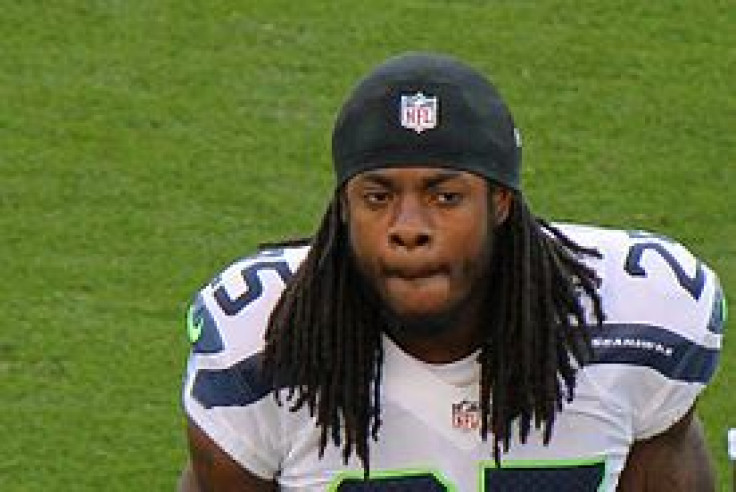 Controversial NFL cornerback Richard Sherman routinely made headlines last season — although only partially for his play. He was also in the news regularly after failing a drug test for suspected adderall abuse. After he failed, Sherman appealed his suspension, and, surprising, won on a technicality, forcing the NLF to overturn the four-game suspension mandated by the league.
On Tuesday the Seattle Seahawks' standout defensive back made a statement claiming he was far from the only professional football player taking Adderall or a similar form of the medication.
In an interview with The Vancouver Sun Sherman said, "About half the league takes it [Adderall] and the league has to allow it. The league made a mistake in my case. Obviously, I didn't do anything, but you have to go through a process to prove you didn't do anything."
When questioned, Sherman stuck to his guns. "There are still naysayers out there who don't believe me," he said. "But I accept it. If everybody loves you, it probably means you're not much of a player."
Adderall abuse was a major topic of discussion in the NFL last season after several other failed drug tests were reported around the league.
Dr. Damon Raskin, a certified internist and addiction specialist at the Cliffside Treatment Center told MedicalDaily.com, "Half of the NFL doesn't have ADHD which clearly means there's a lot of misuse going on among athletes. Players take these medications in hopes they will be more alert, more focused and have more energy."
The problem, according to Raskin, is that the players forget that a stimulant like adderall is going to have some less-desirable effects on the body. "They overlook side effects such as increased blood pressure, heart rate, irregular heart beat and can cause dehydration," Raskin said.
Adderall, and other neuroenhancing drugs such as ritalin, are amphetamines used for the treatment of attention deficit hyperactivity disorder, ADHD. Professional athletes take the medication in the belief it will help them focus more intently and stay awake longer.
These drugs are classified as Schedule II Narcotics along with oxycontin and morphine — medications famous for their harmful and addictive properties. Side effects caused by amphetamines include insomnia, a spike in blood pressure, irregular heartbeat and possible seizures
A diagnosis of ADHD is required to receive a prescription for adderall or ritalin. However, with the current craze of doctors over-prescribing ADHD drugs, professional athletes are likely to have no trouble in tracking down a prescription.
In addition, NFL players are currently permitted to take adderall and other ADHD medications so long as their medical reasons are approved by the league.
Published by Medicaldaily.com