'Half-Ton Killer' Shows Off Weight-Loss: Mayra Rosales Falsely Confessed To Murder Because She Was Morbidly Obese [VIDEO]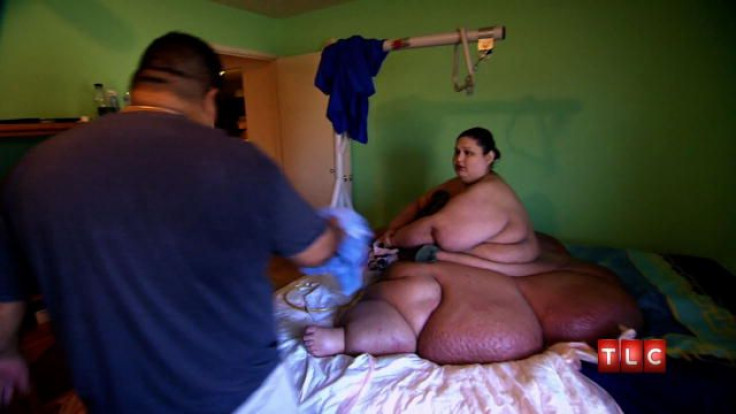 Mayra Rosales shot to fame in 2008 when the story of a then-morbidly obese woman who was accused of crushing her nephew to death with her body went viral. But now, the woman once called the "half-ton killer" has lost 800 lbs. and says that it was her sister who actually killed her 2-year-old nephew.
"I tried to protect my sister, and I was already dying so I didn't see ... like I was doing [something] wrong," said Rosales, according to ABC News. "I was already giving up in life, and the way I saw it, when they began saying I was going to get capital murder charges, I really saw it like they were doing me a favor."
At her heaviest, Rosales weighed more than 1,000 lbs., according to the New York Daily News. She says she admitted to killing her nephew because at that weight, she thought she was already going to die. With the possibility of capital punishment on the table, she thought that a death sentence wasn't much different than what she was already living. It is not uncommon for the morbidly obese to struggle with depression and feelings of hopelessness, along with other physical and mental health complications. There is a known link between obesity and depression, though is it unknown which causes the other. According to PsychCentral, 66 percent of people seeking weight loss surgery have had a history of at least one mental health disorder. So while it may seem strange that Rosales saw a death sentence as a way out, her willingness to give up on her life may have been symptomatic of a bigger mental health problem.
But eventually, after lying for months, Rosales changed her mind and told prosecutors that she had seen her sister abusing the child. She got her sister to confess to the murder and was released from prison. Her sister is currently serving 15 years for the offense. "I knew I was not doing right, but I was willing to give up my life for her," said Rosales, according to ABC News. "It's hard for someone to admit what they did, especially to their kid, and turn themselves in and confess, and she ended up doing it. I think she did it because she couldn't live with herself no more, with what happened, and because she knew I was covering for her."
Immediately after having her charges dropped, Rosales began intensive weight loss treatments with an obesity specialist in Houston, Texas. She underwent six surgeries to remove excess skin and tumors. And, once she lost 600 lbs., she was able to undergo gastric bypass surgery. Now, at 33 years old, she weighs 200 lbs., thanks to the extensive treatments she underwent in conjunction with a high-protein diet.
"I think it's a miracle of God that I'm healthy," Rosales told ABC. "I'm alive, and I'm not diabetic. I do not have cholesterol [problems]. I don't have high blood pressure, so I'm healthy."
Rosales will be part of a documentary on TLC entitled Half Ton Killer: Transformed, which is set to air Wednesday, Dec. 4 at 9/8c.
Published by Medicaldaily.com