Hamstrung By Red Tape, Hospital Operators Buy Their Way Into India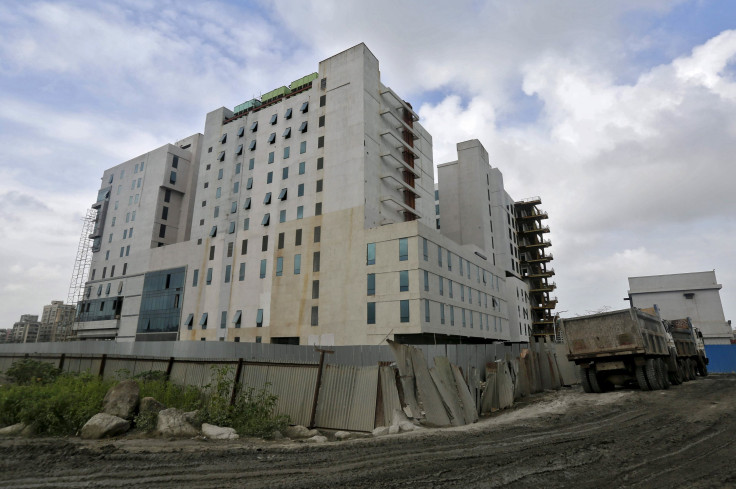 NEW DELHI (Reuters) - For nearly two years, Parkway Pantai has delayed the opening of its 450-bed India hospital, the Singapore-based medical firm's bid to cash in on one of Asia's fastest growing private healthcare markets, as it waited for the necessary permits.
Parkway, a unit of the world's second largest healthcare group by market value IHH Healthcare Bhd, now intends to use acquisitions to quickly expand in India, where the private hospitals market is estimated to be worth $55 billion a year but where companies must obtain as many as 70 clearances from federal and local authorities to launch a new facility.
"Greenfield is off the agenda," Ramesh Krishnan, Parkway's head of Middle East and South Asia operations, told Reuters by telephone from Singapore. "It's a market you don't want to wait eternally to tap into, so we've basically decided to do it inorganically. It's just a question of a shorter runway."
In Mumbai, garbage festers around Parkway's already built Gleneagles Khubchandani hospital, which had been expected to open in 2012. Krishnan said it will now open next year.
Expanding through acquisitions has increasingly become the tactic of choice for hospital operators seeking to speedily expand in India, where the demand for private healthcare is booming thanks to an overburdened public healthcare system.
Data from BofA-ML Global Research shows the private hospital market is set to grow 16 percent a year to reach $120 billion by 2020, almost double the size of the Chinese market.
This expansion strategy, however, does nothing to address a severe shortage of hospital beds, or bring down the cost of healthcare, issues that Prime Minister Narendra Modi's government has so far failed to fix despite election promises to upgrade the entire healthcare sector.
India has 7 hospital beds per 10,000 people, lower than Southeast Asia's average of 10 beds and China's 38 beds, the World Health Organisation said last year.
"Acquisitions are good for the industry, but can have worrying long-term implications for infrastructure development in the sector," said Rana Mehta, head of healthcare at consultants PwC India.
BUY TRUMPS BUILD
Expanding through acquisitions is more lucrative for hospital firms than starting from scratch: the BofA-ML data shows companies pay up to $150,000 to set up a new bed in India, or more than double the $60,000 they pay to buy an existing bed.
Acquisitions in India also remain cheaper than in many other countries: in Singapore, it costs $1.5 million to buy a hospital bed, and in South Africa, the cost is $100,000, the data shows.
So far this year, IHH Healthcare has bought majority stakes in India's Global Hospitals Group and Continental Hospitals for about $240 million. The company already holds a 10.85 percent stake in India's largest hospital chain Apollo Hospitals Enterprise.
"In India, strategic acquisitions help increase our speed to market and meet the pent-up demand for quality private healthcare," IHH Chief Executive Tan See Leng said via email.
Privately owned Cygnus Hospitals said it plans to add about 35 hospitals to its network by 2018 solely through acquisitions. Manipal Hospitals has also ruled out building new facilities. "The land permits and other clearances can take years," said Manipal's Chief Operating Officer Gopal Devanahalli.
The cost of suitable real estate, especially in rapidly developing cities, is also deterring hospital operators from building new facilities. Property consultants Jones Lang LaSalle said land prices in Ahmedabad, Pune and Hyderabad, among others, have risen by more than a third since 2011.
In June, Apollo Hospitals acquired a 220-bed hospital in Guwahati after it failed to find suitable land to build a new hospital in the northeastern city.
"Cost of real estate and construction in some locations has become so prohibitive that it makes sense for us to evaluate acquisitions," said Chief Financial Officer Krishnan Akhileswaran. Apollo was also looking into possibly acquiring hospitals in Assam and Karnataka states, he added.
(Additional reporting by Zeba Siddiqui and Shailesh Andrade in MUMBAI, Tripti Kalro in BANGALORE, Yantoultra Ngui in KUALA LUMPUR and Aradhana Aravindhan in SINGAPORE; Editing by Miral Fahmy)
Published by Medicaldaily.com