Hand, Foot and Mouth Disease Killed More in China in 2012 than 2011, Officials Blame Warm Weather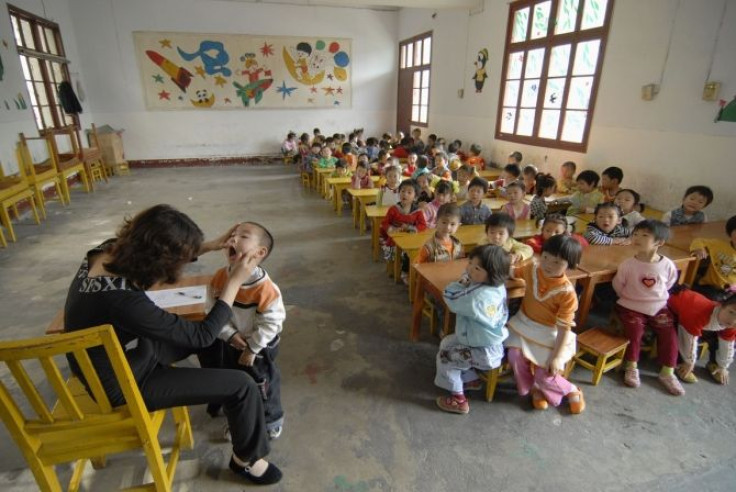 Hand, foot and mouth disease killed 17 people and sickened nearly 35,000 others in China's central Hunan province last month, the country's official news agency, Xinhua, reported Sunday quoting local authorities.
Statistics from the Hunan provincial Health Department show that there were 34,768 cases and 17 people who died of the disease in June.
Liu Fuqiang with the provincial Center for Disease Control and Prevention (CDC) said that the disease incidence rate this year was much higher compared the same time last year and blamed the surge in disease incidence rates on the high temperatures. Officials did not disclose how many cases were reported in June 2011.
The provincial CDC advises that parents and teachers take children to the hospital if they start to show symptoms of the disease like mouth sores, skin rashes or fever.
According to data from the Hunan provincial health department, hand, foot and mouth disease killed 19 children in the province in April, and over 460,000 people had been infected by the disease in May, resulting in 132 deaths, according to AFP.
Health departments in other Chinese provinces and regions, including Gansu, Fujian, Jiangsu and Xinjiang, have also recently issued warnings about the disease outbreak.
Hand, foot and mouth disease is a common viral illness that typically affects infants and children younger than 5 years old, but can sometimes infect adults.
A person can lower their risk of being infected by thoroughly washing their hands, especially after handling diapers or using the toilet, disinfecting dirty surfaces and soiled item with chlorine bleach and by avoiding contact with those that are infected.
While there is no specific treatment for the disease, some things can be done to relieve symptoms like taking common medications to relieve pain and fever and using mouthwashes or sprays that numb pain in the mouth.
Published by Medicaldaily.com