Hand, Foot and Mouth May Have Killed Cambodian Children: WHO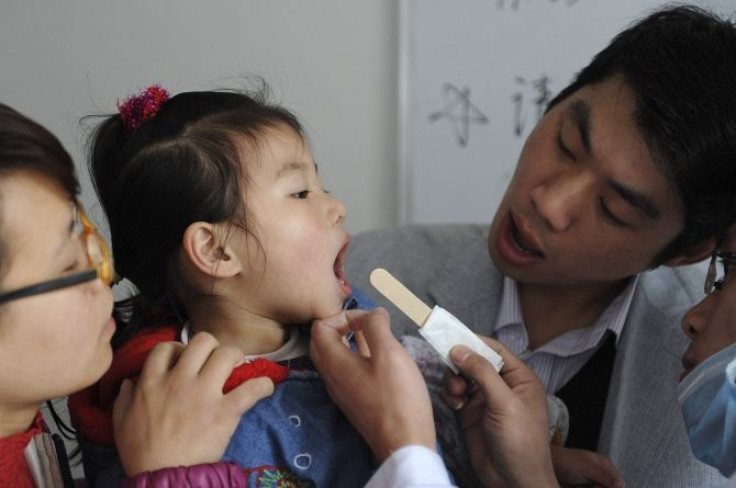 PHNOM PENH (Reuters) - A virus that causes hand, foot and mouth disease may have been responsible for some of the mysterious deaths of dozens of children in Cambodia since April, the Health Ministry said in a joint statement with the World Health Organization (WHO).
Fifty-nine cases had been identified involving children between the ages of three months and 11 years, with the majority younger than three years old. In all, 52 had died but samples were not available in the majority of cases.
"Based on the latest laboratory results, a significant proportion of the samples tested positive for Enterovirus 71 (EV-71), which causes hand, foot and mouth disease (HFMD). The EV-71 has been known to generally cause severe complications among some patients," the statement published late on Sunday said.
It said a number of other pathogens were found including dengue and streptococcus suis, which is a pig pathogen that can be transmitted to humans.
"Further investigation is ongoing and this includes the matching of the laboratory and epidemiological information. We hope to be able to conclude our investigation in the coming days," Cambodian Health Minister Mam Bun Heng said in the statement.
The WHO said on July 3 it was helping Cambodia investigate the deaths of at least 60 children under seven years of age, most of whom had died within 24 hours of being admitted to hospital in Phnom Penh or the northern town of Siem Reap.
They had high fevers and signs of encephalitic or respiratory symptoms, or both, it said.
Hand, foot and mouth disease usually affects infants and children and is spread through direct contact with the mucus, saliva, or feces of an infected person. It typically occurs in small epidemics in nursery schools or kindergartens.
@ 2012 Thomson Reuters. All rights reserved.