Harper Lee Sues Agent Over To Kill A Mockingbird Copyright Scheme Following Stroke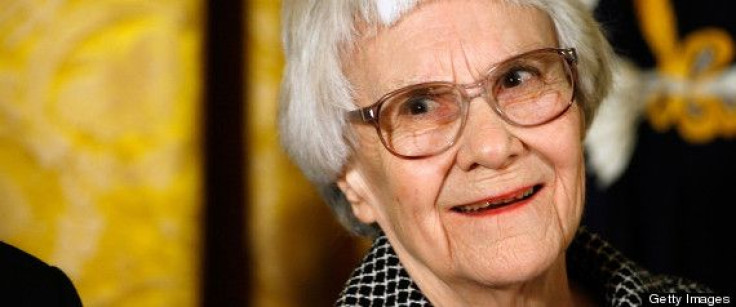 Harper Lee, the Pulitzer Prize-winning author whose novel To Kill a Mockingbird portrayed a now-legendary legal battle, has elected to enter a legal engagement of her own.
Lee is suing her literary agent, claiming that he tricked her into assigning the copyright on her book to him, following a health emergency that made Lee vulnerable.
The lawsuit, filed Friday in Manhattan by the 87-year-old, seeks to restore to Lee full ownership of the 1960 novel, and nullify the remaining commissions owed to the agent.
The lawsuit claims that Samuel Pinkus, the son-in-law of Lee's long-standing agent Eugene Winick, "engaged in a scheme to dupe" Lee in 2007.
In 2002, Winick became ill, and Pinkus diverted several of Winick's clients to his own company, the lawsuit said.
Around the same time, Lee had suffered a stroke and was residing in an assisted-living facility.
"Pinkus knew that Harper Lee was an elderly woman with physical infirmities that made it difficult for her to read and see," said Gloria Phares, Lee's lawyer, in the complaint.
Lee's hearing and eyesight was declining, and she had no knowledge that she signed over the copyright, according to court papers.
The lawsuit also alleges that Pinkus failed to respond when HarperCollins contacted him about e-book licensing and when publishers requested assistance related to the 50th anniversary of To Kill a Mockingbird.
To Kill a Mockingbird has sold more than 30 million copies, and is Lee's only published novel.
Published by Medicaldaily.com