Harvard Psychologist: Trump Has 'Serious' Mental Health Problem
Donald Trump keeps scaling new peaks of insanity.
His tweet on October 7 bragging about "my great and unmatched wisdom" is again being seen as indisputable proof the former TV show host is a clinically insane, paranoid narcissist living in a world of his own making. In other words, Trump is totally unfit to be president of the United States.
American mental health professionals have long warned us Trump exhibits signs of clinical insanity and we haven't listened. In September 2017, a mere eight months after Trump took the office of president of the United States, 60,000 mental health professionals decided to rebel against convention to sign a petition crafted by Dr. John Gartner, Ph.D., stating that:
"We, the undersigned mental health professionals, believe in our professional judgment that Donald Trump manifests a serious mental illness that renders him psychologically incapable of competently discharging the duties of President of the United States. And we respectfully request he be removed from office, according to article 4 of the 25th amendment to the Constitution, which states that the president will be replaced if he is 'unable to discharge the powers and duties of his office.'"
That call has gone unheeded in the hyper-partisan environment in Congress where Republicans habitually turn a blind eye to all of Trump's insanities.
Trump on Oct. 7 again reminded us how right these 60,000 mental health professionals were in calling for his removal from office. Trump's complete tweet:
"As I have stated strongly before, and just to reiterate, if Turkey does anything that I, in my great and unmatched wisdom, consider to be off limits, I will totally destroy and obliterate the Economy of Turkey (I've done before!)."
Daniel Gilbert, a professor of psychology at Harvard University, found the tweet concerning from a mental health point of view. He suggested the tweet might be grounds for triggering Trump's involuntary detention under psychiatric care.
"Am I the only psychologist who finds this claim and this threat truly alarming?" tweeted Gilbert.
"Wouldn't these normally trigger a mental health hold? Right and Left must set aside politics and agree that there is a serious problem here."
Dr. Matthew Liebman, a New York psychologist, agreed with Gilbert.
"You are not. I sit here not only alarmed, but dismayed at the inaction toward @POTUS's truly evident pathology and its dangerousness given his position in our society. It cannot go unaddressed and should not be ignored," tweeted Liebman.
Lawyer George Conway, the former Republican married to senior White House adviser Kellyanne Conway (one of Trump's leading sycophants) enumerated the evidence Trump is mentally unfit to hold his office in an incisive 11,000 word story published in The Atlantic on Oct. 3.
"Simply put, Trump's ingrained and extreme behavioral characteristics make it impossible for him to carry out the duties of the presidency in the way the Constitution requires," Conway wrote.
"The question is whether he can possibly act as a public fiduciary for the nation's highest public trust...Given that Trump displays the extreme behavioral characteristics of a pathological narcissist, a sociopath, or a malignant narcissist -- take your pick -- it's clear that he can't."
Former White House communications director Anthony Scaramucci, now a leading Trump critic, recently said Trump is "losing it, mentally."
"He has declining mental faculties; he's becoming more petulant. He's becoming more impetuous. Okay, you see just by the way he's sweating, his body's not doing well," Scaramucci said to Vanity Fair.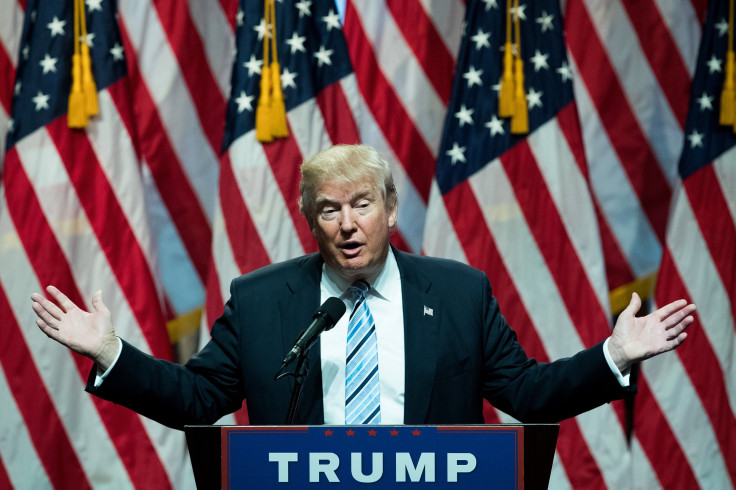 Published by Medicaldaily.com