Head Trauma Victims are More Likely to Die On the Weekends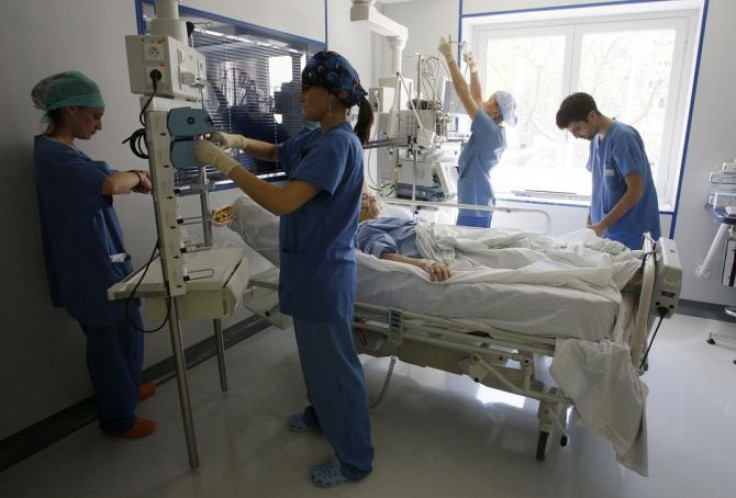 The weekend not only includes an increase of alcohol-related accidents, but also new research reveals there are higher mortality rates among those suffering from head trauma, even in less severely wounded patients.
Conducted by researchers from Johns Hopkins University, 38,000 patients record were assessed and researchers found older adults who suffer from head trauma during the weekend are considerably more likely to die from their injuries than on weekdays.
"There isn't a medical reason for worse results on weekends," said study lead Eric B. Schneider, PhD, an epidemiologist at the Johns Hopkins University School of Medicine's Center for Surgical Trials and Outcomes Research. "It's more likely a difference in how hospitals operate over the weekend as opposed to during the week, meaning that there may be a real opportunity for hospitals to change how they operate and save lives."
According to Schneider, statistics reveal an estimated 1.4 million Americans suffer from head trauma a year. Nearly 50,000 people die from head-related trauma injuries and 235,000 individuals require inpatient care.
The data analyzed included an inpatient sample from 2006 to 2008 which included records of 38,675 patients who were between the ages of 65 and 89 years old. Of those patients, 29.6 percent were admissions that occurred during the weekend. Schneider and his team discovered that weekend patients were 14 percent more likely to die from head trauma injuries compared to patients who are admitted during the Monday through Friday work days. Though factors such as patients who were either admitted during the work week or weekends were of the same age, and weekend patients had less than severe trauma issues, researchers believe the problem arises with the amount of staff available during the weekend.
Schneider and his team believe there are reduced amount of doctors and nurses working the weekend shifts. Also many hospitals may experience delays in getting specialists such as neurosurgeons to the hospital for victims with head trauma.
Schneider recommends that each hospital should begin to staff the same optimal level as weekdays, however he acknowledges that may be a financial burden for some, so an alternative solution can be having medical personnel transporting older patients with head injuries directly to trauma centers.
The study was published in the Journal of Surgical Research.
Published by Medicaldaily.com