Health Benefits Of Seaweed And 5 Ways To Get It Into Your Diet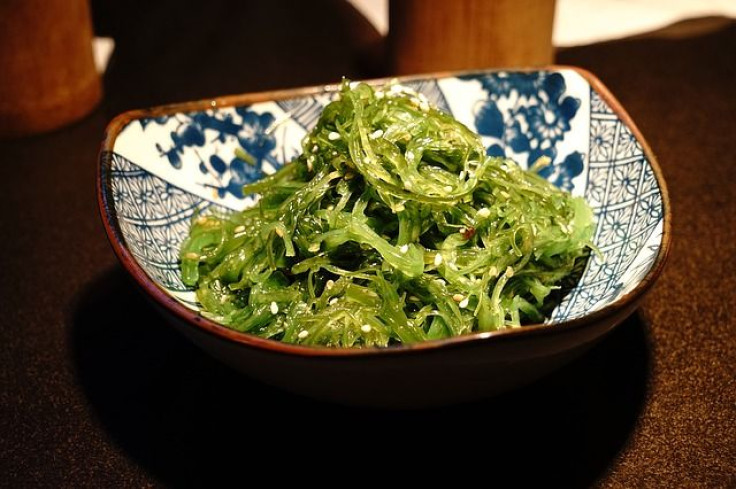 From sushi to skin care, the world can't get enough seaweed, and for good reason, considering the many health benefits associated with the underwater plant. It's rich in vitamin K, calcium, iron and antioxidants, and it's easy to get seaweed into your diet.
You can eat more seaweed without having to change your entire diet, but make sure you use sustainably harvested products in order to preserve the environment and ensure this sea vegetable isn't over-harvested.
Add it into soups and salads

Try adding some seaweed into your breakfast omelet

Put down the chips and snack on fried or baked seaweed

Enhance your smoothies by throwing in a handful of powdered seaweed

Sprinkle seaweed flakes over our meals for additional flavor.
Seaweed farms now exceed the global value of lemons and limes, and a new study suggests that if seaweed farmers are not careful, the fast-growing industry could have serious ecological and societal consequences. The report lays out five key areas where the seaweed industry needs to be careful: Biosecurity, or the prevention of the introduction of non-indigenous pests and pathogens; investing in risk assessment and early disease detection; building know-how and capacity within the sector; cooperative planning to anticipate and resolve conflicts between competing interests in finite coastal marine resources; and establishing management policies and institutions at both national and international levels.
"There is an ever-increasing demand being placed on the marine environment through renewable energy, traditional aquaculture, fisheries and transport, so we must ensure that any new industry works alongside these sectors in order to preserve, and indeed improve, the health of our oceans," explained lead author Elizabeth J. Cottier-Cook in a recent statement.
Why is seaweed so popular? Seaweed is part of the algae family and has historically been a staple food in many Asian countries before becoming an international sensation. Although low in calories, seaweed is also high in nutrients such as calcium, iodine, folate and magnesium, The Guardian reported. In addition, past research has shown that seaweed can prevent high blood pressure and reduce the risk of stroke in animals. Seaweed is also very high in a substance called lignans. Research has shown that these substances can help regulate hormones, particularly blocking the estrogens which can predispose some people to cancers such as breast cancer, The Guardian reported. And if that's not enough to get you stocking up on seaweed, some have even suggested the water plant can alleviate your hangover in Ireland, and seaweed-based drinks and soups are used as a "pick-me-up."
Source: Cottier-Cook EJ, Nahabhatla N, Badis Y, et al. Safeguarding the future of the global seaweed aquaculture industry. United Nations University. 2016
Read More:
Seaweed That Tastes Like Bacon: Scientists Develop 'Dulse' That's More Nutrition-Packed Than Kale: Read Here
Seaweed Capsules May Give Diabetics An Injection-Free Life: Read Here
Published by Medicaldaily.com