Health crisis worsens in eastern Ukraine, WHO warns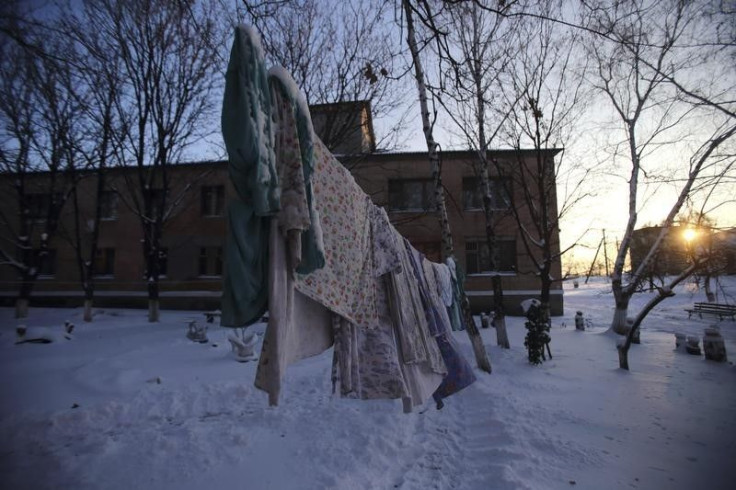 GENEVA (Reuters) - Health care is collapsing after nine months of conflict in eastern Ukraine, where a lack of medicines and vaccines puts people at growing risk from diseases such as polio, measles and tuberculosis, the World Health Organization said on Friday.
Conditions are especially dire in the cities of Luhansk and Donetsk where people are trapped with little food. The fighting makes it hard to get to hospitals, which are often cut off from water and electricity.
In all, 5.1 million people are affected by the humanitarian crisis, including 1.4 million deemed highly vulnerable, the United Nations health agency said in a statement.
"We have special concerns for children, infants, and the lack of vaccines. Ukraine in the past month had no vaccines in the country, we are warning," Dr. Dorit Nitzan, WHO Representative in Ukraine, told a news briefing in Geneva.
There is a "huge risk of vaccine-preventable diseases" she said. "Measles and polio are first on the list." Nitzan said that as of Jan. 6, the death toll from the conflict between Ukrainian government forces and pro-Russian separatists stood at 4,808, with 10,468 wounded, based on reports from morgues and hospitals.
At least 32,500 people are living with HIV/AIDS in Donetsk and Luhansk and are "at high risk for interruption of care and control services", the WHO said, adding that only 10,000 were in treatment before the crisis began.
Cases of tuberculosis also appear to be increasing, and an estimated 40 percent of new TB patients are now believed to have the multidrug-resistant form (MDR-TB), Nitzan said.
Ukraine's health ministry has asked the WHO to take over responsibility for procuring and distributing all essential medicines, the agency said.
WHO is organizing mobile emergency units to provide primary health care in the east.
"The government had decided to cut the services to Luhansk and Donetsk cities, to the areas under the militants' control," Nitzan said. Health care workers have not received salaries since June or July and many have fled the areas of fighting, she added.
(Reporting by Stephanie Nebehay; Editing by Mark Trevelyan)
Published by Medicaldaily.com