Healthcare Without Borders: How Dr. Germaine Spencer is Pioneering the Future of Medical Tourism
In a world that's getting smaller and more connected than ever, healthcare too is crossing borders, fuelled by the rising trend of medical tourism. This phenomenon of global healthcare mobility, driven by cost-effectiveness, timely care, and the intriguing allure of recovery amidst vacation-like settings, has found a firm advocate and pioneering leader in Dr. Germaine Spencer.
A cosmetic gynecologist with a career spanning nearly two decades, Dr. Spencer's journey spans from the vibrant land of India to the coasts of New Jersey, across sunny California to his homeland, Jamaica.
His vast and diverse experience has culminated in him spearheading Baywest Wellness Hospital, a bastion of medical tourism that marries high-quality healthcare with the serene recovery only a Caribbean paradise can offer.
"Healthcare is no longer confined to geographical boundaries," Dr. Spencer notes. "It's about delivering high-quality care that's universally accessible and effective."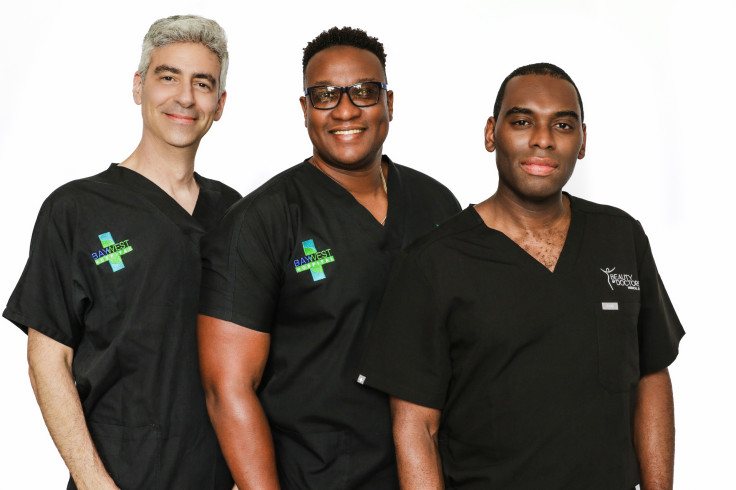 Unraveling the Intricacies of Medical Tourism
The worldwide surge in medical tourism, growing at an impressive rate of over 15% annually, is largely driven by significant cost savings. A procedure that might cost $100,000 in the U.S. can be as affordable as $20,000 overseas—enough reason for roughly 2.1 million Americans to opt for overseas treatment instead of seeking it near their homes each year.
However, while the cost-effectiveness of medical tourism is a compelling factor, Dr. Spencer also draws attention to the other side of the coin - risks. "Cost and convenience are driving factors for medical tourism, no doubt," he admits while urging potential medical tourists to tread with caution.
"These risks aren't trivial. Foreign language issues, different care standards, and recovery complications away from home can mar the experience. Legal complications in case of malpractice can be a daunting prospect as well," adds Dr. Spencer.
His commitment to mitigating these challenges is evident in the Baywest Wellness Hospital's patient care approach. The hospital staff is fluent in English, eliminating potential language barriers and aligning with U.S. care standards.
The Cornerstone of a Successful Journey: Information & Trust
Navigating the waters of medical tourism isn't just about the surgery. It's about forging a bond of trust with your chosen healthcare provider. "Due diligence is paramount," emphasizes Dr. Spencer. "Patients must invest time in researching physicians and clinics before entrusting their bodies to them."
To embark on the journey, Dr. Spencer advises starting with pre-consultation. "It's not enough to select a provider based on their sparkling credentials or an attractive cost-value ratio," he cautions. "A detailed, transparent discussion about the procedure, potential risks, and recovery expectations forms the bedrock of a successful medical journey."
Quality aftercare, as well, is an essential process as the quality surgery itself. As a staunch advocate for patient-centered care, Dr. Spencer maintains, "Proper aftercare, even in the most idyllic of settings, can ensure that patients recover successfully and navigate potential complications effectively."
As for potential complications that may or may not arise after the surgery, Dr. Spencer mentions the post-surgery emotional rollercoaster. "Accepting the 'new you' can stir a cocktail of emotions, from regret to anxiety. Patients need to brace for this emotional wave as part of their recovery process," he shares candidly.
Physical challenges, he acknowledges, are also part and parcel of the healing journey. "Inflammation, scarring, pain management — these elements can cause distress, but by diligently following their physician's instructions, patients can manage them effectively," he advises.
Going Above and Beyond Exceptional Service
Beyond the professional sphere, Dr. Spencer extends his contributions to the community. He donates equipment to local health clinics, offers scholarships for the University of West Indies, supports youth programs, and even provides medical care for Montego Bay United, a premier football league in Western Jamaica.
Dr. Spencer's zeal for community service and healthcare has fuelled the expansion of his facilities. With two clinics and the Bay West Wellness Hospital under his leadership, he's recently opened a new medical spa, Beauty by Doctors, in Montego Bay. "The spa will offer a recovery-oriented environment, with IV and massage rooms, to help patients recuperate post-surgery," he shares. The medical spa offers laser treatments, liposuction, and J-Plasma.
However, Dr. Spencer's commitment to exceptional healthcare and caring for the community doesn't stop there. He has a particular soft spot for patients dealing with fibroids, an area of personal significance to him, as his mother suffered from Adenomyosis. After all, this shaped his decision to venture into gynecology and fuels his mission to treat each patient with the same compassion and dedication he would have for his mother.
"Our mission at Baywest is not just to deliver surgical procedures but also to provide a comprehensive care experience," he emphasizes. This approach underlines the importance of aftercare, which Dr. Spencer considers as vital as the surgery itself.
So, Is Medical Tourism the Future of Healthcare or Not?
As we chart a course into the future, the appeal of medical tourism is likely to grow. It offers patients an alternative, often more affordable, avenue to receive quality healthcare. It affords the opportunity to recover in the tranquility of a holiday destination. And it symbolizes a new era of healthcare, one that is patient-centered, globally accessible, and continually evolving.
The risks will always be present, just like with any other industry or service out there. However, driven by pioneers like Dr. Spencer – who lead the way one patient, one procedure, one success story at a time – medical tourism is becoming a beautiful intersection of wellness and wanderlust. It is becoming an intersection of compassion and community, trust and transparency – and it's a future we can all look forward to.
As Dr. Spencer succinctly says, "The world is indeed becoming smaller, and healthcare is indeed becoming borderless. Rest assured, healthcare without borders is not a fleeting trend; it's the future. My ultimate goal is and always will be to offer patients the best care possible, wherever their healthcare journey takes them."
About Dr. Germaine Spencer: Renowned for his expertise in the Caribbean, Dr. Germaine Spencer is the CEO of Baywest Wellness Clinic and the medical director BHI Therapeutic Sciences Jamaica. He earned his MBBS and Doctor of Medicine degrees from the University of West Indies and has trained globally. He completed a gynae-oncology degree at TATA Memorial Hospital in Mumbai. In addition to his position at Baywest Medical Center, he is the owner and director of Laser Vaginal Rejuvenation of Jamaica and a board member of the Montego Bay United Football Club.