Healthy Choices: Why You Might Want To Choose A Female Doctor Over A Male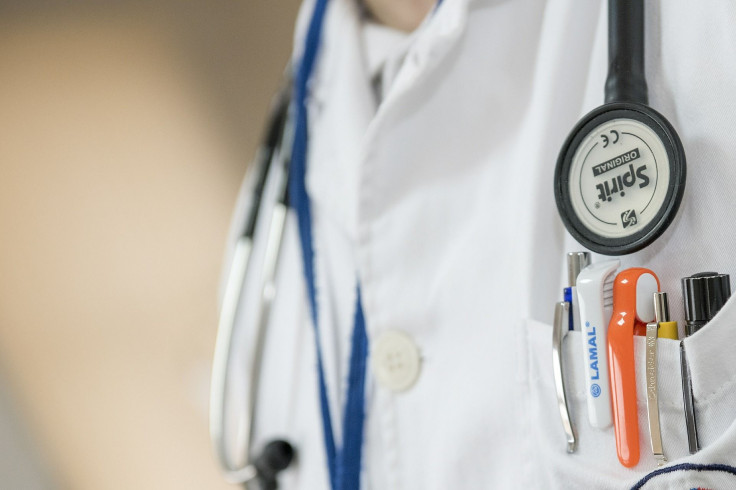 Elderly patients may be more likely to live if their doctors are women, a new study suggests.
Findings in JAMA Internal Medicine say that an analysis of hospitalization records for a random sample of Medicare patients between 2011 and 2014 found that those with female physicians "had significantly lower mortality rates" than patients with male doctors at the same facilities and were less likely to be readmitted to the hospital within 30 days. The numbers stayed consistent across common medical conditions and despite differences in the severity of the illness: While female doctors' elderly patients had just under an 11.1 percent chance of dying from conditions like sepsis, pneumonia, renal failure and heart issues within 30 days, the patients of male doctors had almost an 11.5 percent chance of dying.
That difference may seem small, but it can translate to many lives: "We estimate that approximately 32,000 fewer patients would die if male physicians could achieve the same outcomes as female physicians every year." The number could be even higher if the new findings of these Medicare mortality rates end up translating to the rest of the patient population.
Read: Female Surgeons Do Better Than Men Around Music
"Studies have found differences in practice patterns between male and female physicians, with female physicians more likely to adhere to clinical guidelines and evidence-based practice," the new research says, noting that its purpose was to determine whether those different approaches led to different outcomes for patients. Another motivation was public discussion about the role of women in the medical profession: "Despite evidence suggesting that female physicians may provide higher-quality care, some have argued that career interruptions for childrearing, higher rates of part-time employment, and greater tradeoffs between home and work responsibilities may compromise the quality of care provided by female physicians and justify higher salaries among male physicians."
Women constitute about one-third of the physician population in the U.S. and have caught up to men in the numbers graduating medical school.
To make the analysis as fair as possible, the researchers looked at general internists at hospitals where the patients would be "plausibly quasi-randomized to physicians based on the physician's specific work schedules."
"The difference in mortality rates surprised us," lead author Dr. Yusuke Tsugawa, a professor of public health at Harvard, said in a statement. "The gender of the physician appears to be particularly significant for the sickest patients. These findings indicate that potential differences in practice patterns between male and female physicians may have important clinical implications."
The researchers conceded, however, that it was unclear whether specialists would have similar outcomes to what they found with the internists.
Source: Jha AK, Tsugawa Y, Jena AB, Figueroa JF, Orav EJ and Blumenthal DM. Comparison of Hospital Mortality and Readmission Rates for Medicare Patients Treated by Male vs Female Physicians. JAMA Internal Medicine. 2016.
See also:
Published by Medicaldaily.com