'Healthy' Obesity Actually A Slow Decline Into Poor Health, As Metabolism Gradually Fails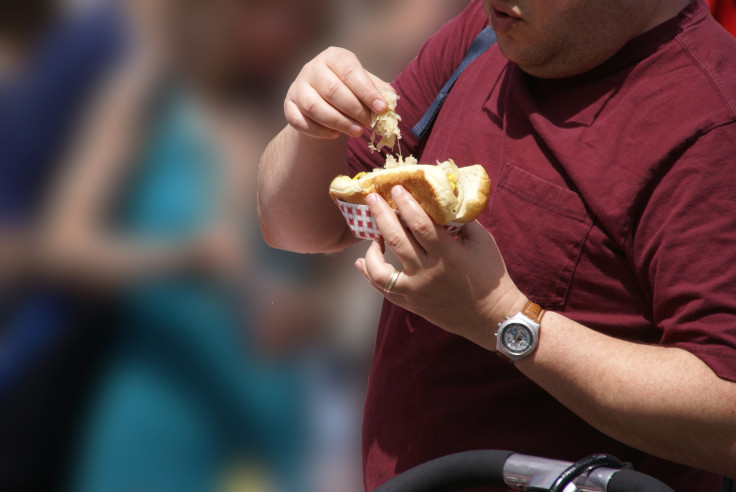 Recent obesity research has focused on many things, from the obvious risk of chronic diseases to the best way to lose it. In that mix is a field of research that has split the obese population into two groups, those who are a "healthy" obese and those who aren't. But now, a new study finds that even those who are healthy obese will gradually fall into a life of disease.
"A core assumption of healthy obesity has been that it is stable over time, but we can now see that healthy obese adults tend to become unhealthy obese in the long-term, with about half making that transition over 20 years in our study," said Joshua Bell, lead author of the study, in a press release.
Healthy obese people are considered to be protected from diseases like cardiovascular disease and type 2 diabetes because their metabolic processes still function as they would in a non-obese person. That means their blood pressure and cholesterol are relatively normal, insulin is still controlling blood sugar levels, and fat is still being burned.
But studies, such as one published last week, really only test these peoples' metabolic functions and disease risk over the course of a few months. But over a longer period of time, those processes fail to keep up, according to the new study. This basically makes healthy obesity more like an in-between state, in which health can't be won — unless that person starts exercising and eating right. "Healthy obesity is only a state of relative health — it's just less unhealthy than the worst-case scenario," Bell said.
Bell and his team from the Department of Epidemiology and Public Health at University College London looked at body mass index, cholesterol, blood pressure, fasting blood sugar, and insulin resistance in 2,521 men and women aged 39 to 62. At the outset, 181 were classified as obese with 66 of them considered a healthy obese. Five years later, 32 percent of those healthy obese patients became unhealthy obese; by 10 years that rose to 41 percent; and by 20 years, over 51 percent were unhealthy obese.
With obesity affecting over a third of the U.S. adult population, the findings are a wake-up call to anyone who believes they will be spared from disease. Regular physical activity — 150 minutes of moderate-intensity aerobic activity each week — and a balanced diet are the only tried-and-true way to prevent the onset of heart disease, diabetes, cancer, and other illnesses. "Healthy obesity is only valid if it is stable over time, and our results indicate that it is often just a phase," Bell said. "All types of obesity warrant treatment, even those which appear to be healthy."
Source: Bell J, et al. Journal of the American College of Cardiology. 2015.
Published by Medicaldaily.com