Heart Attack Survivors Who Have No Friends Are Worse Off; The Health Benefits Of Social Support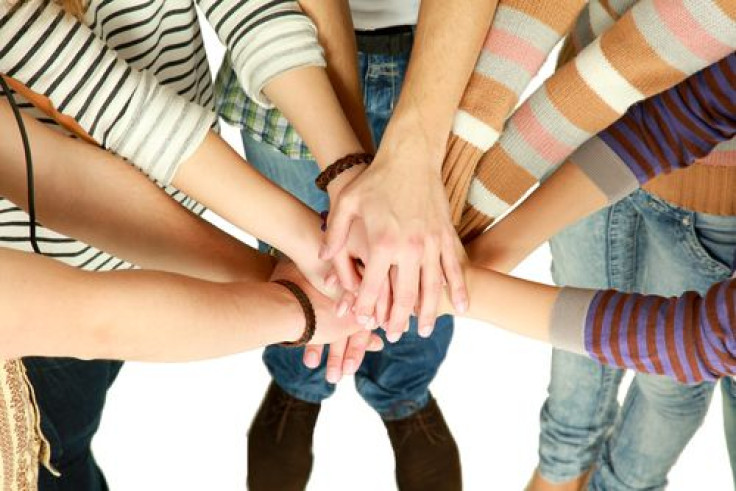 It takes two... to survive a heart attack, found a new study from the American Heart Association (AHA).
"Social support is the perception of having friends or family who serve as confidants and companions, offer advice and information, show emotional concern, or provide financial or material support," Emily Bucholz, lead researcher and a student in the School of Medicine and the Department of Chronic Disease Epidemiology in the Yale School of Public Health in New Haven, Conn., said in a press release. Prior research, Bucholz added, has focused on the ways older men benefit from social support. But the present study focused on young patients and women.
Researchers essentially evaluated the social networks of over 3,000 heart attack patients between the ages of 18 and 55. Patients were surveyed once at the start of the study, again at the end of the study, and each patient was categorized as either having low, moderate, or high social support. Low support meant patients were more likely to be single, unemployed, live alone, smoke, and have higher risk for cardiovascular disease. At the one-and-12-month check-ups, low-support patients then also had lower mental functioning, lower quality of life, and more depressive symptoms compared to patients receiving more support.
To the researchers' surprise, there were no gender differences even though previously examined older patients exhibited some. As it stands, social support is not included in the models used to evaluate a patient after a heart attack. "Research such as this is one of the reasons the American Heart Association/American Stroke Association has launched its Support Network for people living with heart disease and stroke, for parents of children with congenital heart defects, and for family and caregivers," Dr. Barry J. Jacobs, an AHA volunteer and director of behavioral sciences at the Crozer-Keystone Family Medicine Residency Program in Springfield, Pa., said. "The Network offers a place for people to find and share emotional support from others who are going through similar journeys. Sharing stories, experiences, and practical advice can really make a positive impact in how we face these challenges."
Heart-related challenges aren't the only ones inspired by low social support. Dialysis patients with little to no friends and family are more likely to ignore a doctor's order, even die prematurely, according to a study published in the Clinical Journal of the American Society Nephrology. In another study, breast cancer patients were less likely to die when they had strong social support. This just goes to show that when diagnosed with any disease that what you do after you leave the hospital, as well as whom you do or do not spend time with, affects your health. For heart attack patients especially, missing just one step of a doctor's recommended care could be fatal. So why not get together with friends and have a good time for a change?
Source: Bucholz E, Strait K, Dreyer R, et al. Effect of Low Perceived Social Support on Health Outcomes in Young Patients With Acute Myocardial Infarction: Results From the VIRGO (Variation in Recovery: Role of Gender on Outcomes of Young AMI Patients) Study. Journal of the American Heart Association. 2014.
Published by Medicaldaily.com