Heavily Pregnant Woman, Barbara Makovecz, Dies Of Brain Cancer After Hospital Denied Care For Back Pain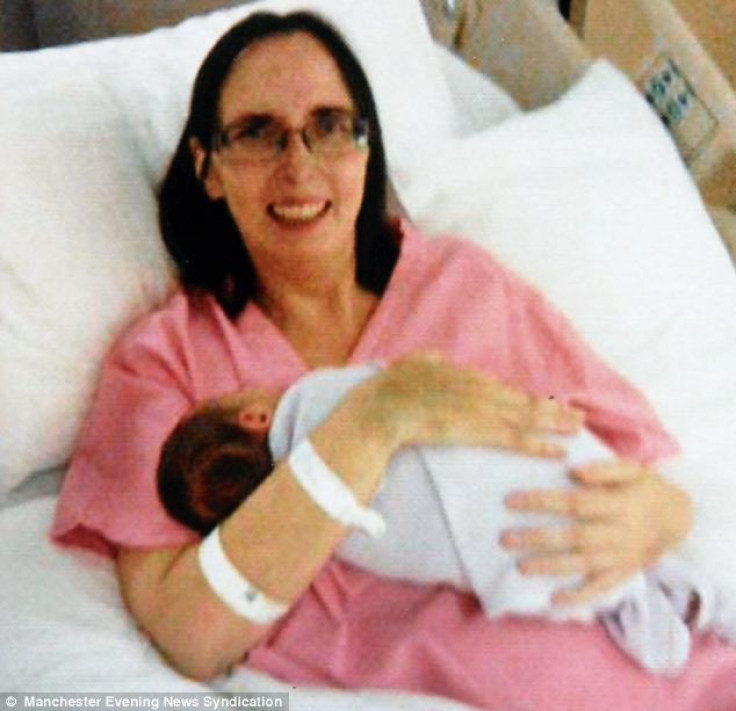 When Manchester's Barbara Makovecz, 44, visited the hospital complaining of back pain in her 37th week of pregnancy, instead of conducting blood tests and scans, doctors prescribed the heavily pregnant woman painkillers to take at home. Nine days later, she suffered a massive seizure and was forced to deliver her baby via Caesarean section. Within eight weeks, Makovecz had died of brain cancer.
The back pain that Makovecz described to doctors at North Manchester General Hospital back in July 2012 appeared to them as a result of excessive coughing, the Daily Mail reported. When the soon-to-be mother of four returned just over a week later suffering from a seizure, doctors told her it was a result of her pregnancy. However, in the days following giving birth, Makovecz suffered two more seizures. Subsequent scans revealed metastases on her brain.
Makovecz's husband, Carl, 49, said he had no cause for concern following his wife's delivery. While he said he insisted the doctors perform blood tests and brain scans earlier on, she seemed to be in good health.
"Straight after the birth both seemed fine but then Barbara had two more seizures and after an MRI scan they discovered the tumors," he said. "I was heartbroken, but begged doctors not to give up on her because I hadn't."
Makovecz spent several weeks in hospice care, growing increasingly weak and detached from her family. In the visits leading up to his wife's death, Carl reported, she lost all memory of who he was. Eleven days after the family had the baby christened, whom they named Bethany Grace, Makovecz died in hospice.
"It was the hardest thing ever. It's been nearly a year now and it's been a battle with North Manchester General to get answers," Carl said. "If she had been diagnosed earlier she might not have had the seizures and lost her memory. I just want the hospital to learn from what happened so another family don't go through what we have."
Members of the Pennine Acute Hospitals NHS Trust, which runs North Manchester General, recently met with Makovecz's family to discuss their complaint. Dr. Jimmy Stuart, clinical director for Accidents and Emergencies at the Trust, said Carl's story has critical holes in it, ones that may shed light on why the case reached its fatal outcome.
"Mrs. Makovecz presented to A&E at North Manchester General Hospital on two occasions in July 2012 with back pain coming on after coughing whilst 37 weeks pregnant," Stuart recounted. "Mrs. Makovecz was seen by two doctors who both inquired about the patient's past medical history and there was no note of a past history of breast cancer made by either doctor. The patient was given appropriate pain relieving medication and discharged. There is no note of Mr. or Mrs. Makovecz requesting blood tests or scans."
Stuart's account contrasts with Carl's, who says he distinctly remembers his wife alerting the doctors about her history of breast cancer, as well as his own request for the blood tests and scans. Doctors, meanwhile, say they have received the family's complaints and have begun looking into it further.
"This is a sad and indeed tragic case and our sympathies go out to Mr. Makovecz and his family," Stuart said. "Our clinical director for A&E met with him within five days of the Trust receiving his complaint and there have been two further meetings with Mr. Makovecz."
"We have been very open in our dealings with Mr. Makovecz, and a thorough investigation has been carried out," he added.
Published by Medicaldaily.com