Heavy Alcohol Use Linked to Increase Risk of Stroke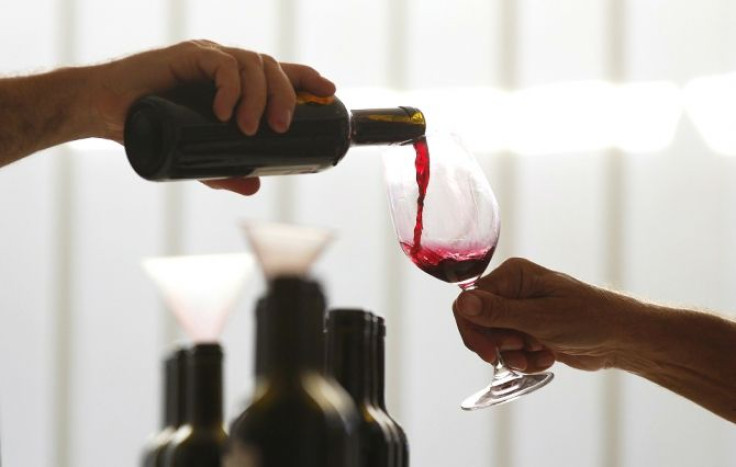 Heavy drinking increases risk of the most common, and one of the most debilitating, forms of stroke, a new study says.
The present study looked at the effect of alcohol intake on a type of stroke called intra-cerebral hemorrhage (ICH). This type of stroke accounts for 15 percent of all stroke cases and is the most disabling. More than a third of ICH stroke victims don't survive and only about 20 percent get back some kind of functionality.
"Heavy drinking has been consistently identified as a risk factor for this type of stroke, which is caused by bleeding in the brain rather than a blood clot. Our study focuses on the effects of heavy alcohol use on the timeline of stroke and the long-term outcome for those people," said study author Charlotte Cordonnier, MD, from the University of Lille Nord De France in Lille, France.
Previous research has shown that heavy alcohol use ups the risk of stroke whereas low to moderate use may have a protective effect against stroke.
Moderate drinking, a drink a day for women or two drinks for men, has been associated with increased quality of life in older age. Certain studies have found that people get better at problem solving after two pints of beer or two glasses of wine.
The French study involved approximately 540 people, around 70-years-old, who had ICH. Researchers compared self-reported rate of alcohol use with the alcohol use information given by relatives or caregivers.
About 25 percent, or 137, of people in the study fell under the category of heavy drinkers or people who drank about 1.6 ounces of alcohol per day or about three drinks a day. Participants underwent brain scans and their medical records were checked.
Researchers found that, on average, heavy drinkers had a stroke roughly 14 years before non-drinkers and many suffered from stroke before the age of 60. Heavy drinkers with a case of stroke before 60 years of age had it in a deeper part of the brain. These people were also more likely to die during the follow-up period than non-drinkers.
"It's important to keep in mind that drinking large amounts of alcohol contributes to a more severe form of stroke at a younger age in people who had no significant past medical history," said Cordonnier.
The study was published in the journal Neurology.
Published by Medicaldaily.com