With Heavy Smog, Beijing Uses Digital Signs To Display Sunset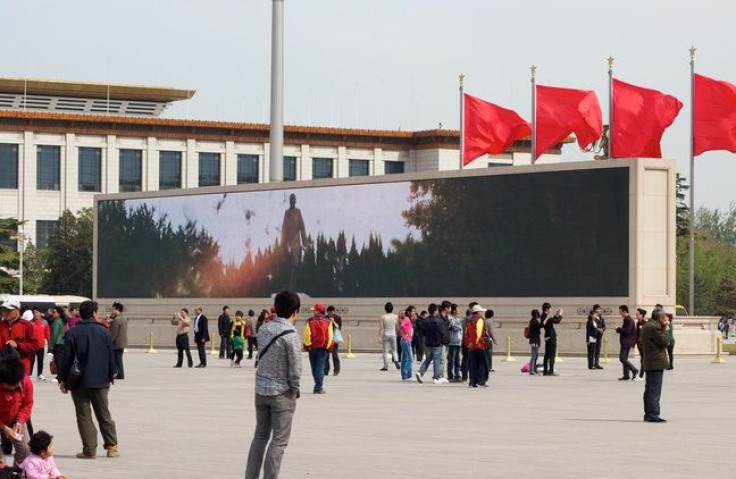 In Orwellian fashion, local Beijing authorities this month suggested the individual assume responsibility for massive air pollution in this rapidly developing nation of 1.3 billion people. Residents caught their first glimpse of the sun on a gloomy, smog-filled day on giant digital traffic screens normally meant to promote tourism, this time advising locals that, "Protecting atmospheric environment is everyone's responsibility."
Although the message attempts to spread the moral culpability for today's air pollution in China, Beijing's mayor, Wang Anshun, promised immediate action from government. The city would now ban some heavy polluting vehicles while other measures unspecified in reports would cut coal use by 2.6 million tons, according to The Telegraph. The mayor also pledged more than $2 billion to improve air quality, including new technology research.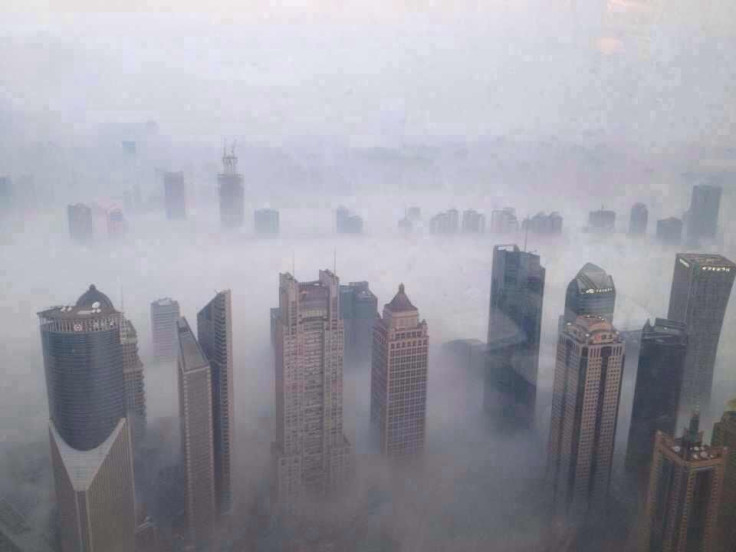 Zhang Dawei, the director of the city's municipal environmental monitoring center, told the Xinhua news agency that the city experienced 58 days of serious air pollution last year, despite continued efforts to make improvements. About once a week, the air is so bad everyone wants to stay inside, or leave the city if they can. On Thursday, the city closed four highways connecting the capital to other cities. The city also issued a smog warning exceeding the worst levels measured by the system. In the morning, concentrations of PM2.5, an air-borne carcinogen, were measured at 350-500 micrograms per cubic meter. But by the afternoon, it had risen to 671, as recorded by the U.S. Embassy in Beijing. With a level of 25 micrograms of PM2.5 per cubic meter considered to be ideal by the World Health Organization (WHO), levels on Thursday far surpassed Beijing's safety threshold of 300.
Shanghai, too, implemented emergency management rules approved in October, closing schools and removing half the city's traffic from the streets, with any large outdoor gatherings canceled and all construction work postponed. During times of heavy smog — PM2.5 levels above 450 for 24 hours — the city will also issue air quality warnings via television and text-message. ThinkProgress says severe air pollution in Shanghai kept children and the elderly indoors for as many as seven days last month. The continued exposure to high levels of particulates in China's air puts residents at risk for a broad range of health ailments ranging from "eye irritation to death," says WHO.
Published by Medicaldaily.com