HEMP Party In Australia Launches Official Campaign For Legalization Of Marijuana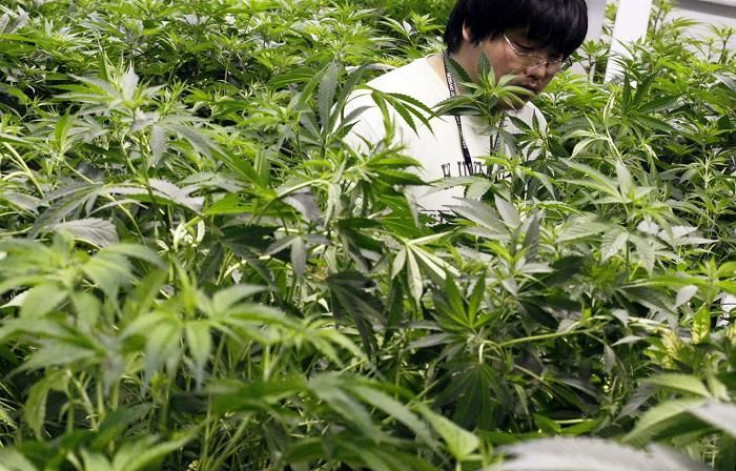 The Help End Marijuana Prohibition (HEMP) Party of Australia officially launched its election campaign on Monday in Sydney's Hyde Park. Party representatives including HEMP president Michael Balderstone were on hand to call for the regulated sale of cannabis to the public.
"The HEMP Party is an organisation with the aim of endorsing candidates to contest elections to the Federal Parliament of Australia," states the party's website. "Any person on the electoral roll and eligible to vote in elections to the Parliament is eligible to become a member of the HEMP Party. There are no initial or annual membership fees."
Currently in Australia, hemp products are legally grown under license for industrial purposes; however, sale is still restricted from consumers, Reuters reported. Jenn Lea, who suffers from both breast cancer and chronic regional pain syndrome, joined HEMP in distributing leaflets explaining the Party's stance on marijuana legalization.
"Disgusted at my country, but I'm proud that I've finally taken some initiative and I'm fighting for my rights to medicate," Lea explained to Reuters. "I want to live. I don't want to be put off in some respite centre to die. I'm 35. I have children. I want to be here."
Pot enthusiasts blew up a 33-foot inflatable joint and dressed in prison attire to help convey their stance on "marijuana discrimination." Balderstone, who is also a party candidate, said the illegal status of marijuana only leads to unwarranted prison sentences and young people experimenting with more harmful substances, including synthetic marijuana.
"America has given us huge encouragement," Balderstone told Reuters. "Half of America now has access to medical cannabis and now they've started to get new regulations for recreational cannabis. So, you now, the wall is down there and no big deal, the place hasn't gone crazy."
According to the National Cannabis Prevention and Information Centre, around one in three Australians admitted to using cannabis in their lifetime, making it the most commonly used illicit drug. One of the party's 12 Senate candidates, B.J. Futter, said that he does not expect to be elected in this term, but knows legalization is on the horizon. "This plant will be legalised. It's just a matter of when," he said.
Published by Medicaldaily.com