Hepatitis B Vaccine Not Responsible For Deaths Of Children In China; PRC Officials Say There's No Link Despite Public's Suspicion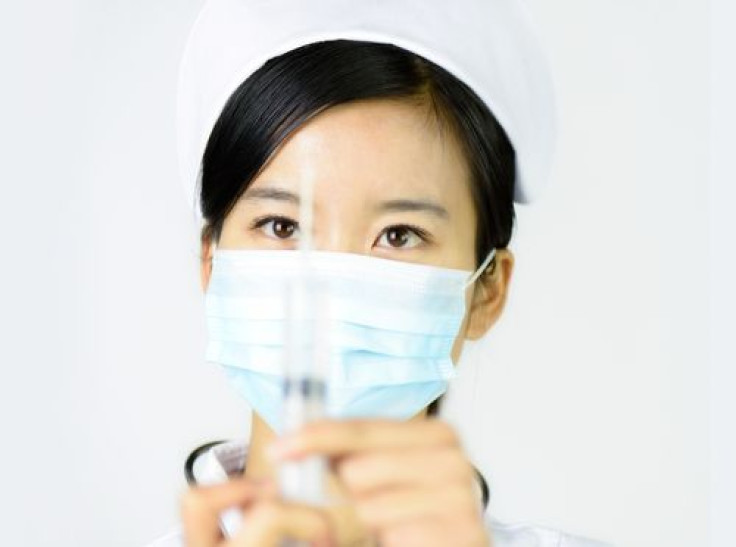 Although 17 babies died after receiving a vaccine for hepatitis B produced by Shenzhen Kangtai Biological Products Co., Ltd. (BioKangtai), a Chinese public health official stated that in the case of nine babies, the vaccines received were safe. All 17 deaths occurred following inoculations received between Dec. 13 and 31, Xinhua News Agency reported. Meanwhile, BioKangtai as well as two of China's other hepatitis B vaccine manufacturers have suspended production, the China Food and Drug Administration (CDFA) announced on Thursday, because of a failure to meet the 2010 good manufacturing practice (GMP) code.
Only two of the seven companies that produce the hepatitis B vaccine have passed the GMP certification and these are responsible for less than 10 percent of total sales. On the other hand, BioKangtai, Tiantan Biological Products, and Dalian Hissen Bio-Pharm accounted for nearly 80 percent of all hepatitis B vaccines produced over the first 11 months last year, according to New Tang Dynasty Television. In particular, Biokangtai, which was founded in 1988, accounts for about 60 percent of China's total market share of hep B vaccines. The company issued a statement on its website on Christmas day stating that it is working with relevant government departments on vaccine quality and production management checks.
China's Hep B Problem
Hepatitis A is an acute and transient illness with low mortality that is spread through contact with infected people or contaminated food or water. Yet hepatitis B and C infections, when chronic, may lead to cirrhosis of the liver and cancer. These are mainly acquired through contaminated needles or infected blood products and may also be passed through perinatal transmission — during pregnancy or childbirth. Hepatitis B (also referred to as HBV) is endemic in China where it affects 100 million people, according to the World Health Organization (WHO). In 1978, China initiated a nationwide immunization program aiming to protect children from preventable diseases and all the vaccines, which inoculate children against more than 10 diseases, are manufactured domestically, Zhao Kai, a vaccine expert and professor at the Chinese Academy of Engineering, told Xinhua. In 2002, China initiated its hepatitis B policy under the umbrella of its immunization program and of the more than 16 million babies born in China last year, a full 90 percent were covered to receive the hepatitis B vaccination free of charge.
WHO reported that China's vaccines are produced and regulated in accordance with international standards. "Without the immunization coverage, there might be a rapid increase of the disease," Bernhard Schwartlander, WHO's China representative, told Xinhua while also noting that hepatitis B prevalence among Chinese children under the age of 5 is now below one percent. Vaccination against hepatitis B is approximately 90 percent effective in preventing perinatal transmission when the first dose (commonly referred to as the birth dose) is given within 24 hours after birth. Soreness at the injection site is the most common side effect reported with the HBV vaccination, according to the Centers for Disease Control and Protection. Although a small risk of a serious problem occuring after the vaccine, the "potential risks associated with Hepatitis B are much greater than the risks the vaccine poses," the CDC website stated. "Since the vaccine became available in 1982, more than 100 million people have received Hepatitis B vaccine in the U.S. and no serious side effects have been reported."
The remaining eight deaths suspected by some, despite government announcements, to be linked to the Chinese HBV vaccination program are currently under investigation, according to Yu Jingjin, director of the disease control bureau of the National Health and Family Planning Commission. An autopsy is necessary to confirm the cause of each death, Yu added, noting that his preliminary analysis suggests these cases are also unrelated to the BioKangtai vaccine. Reuters reported that scandals over the safety of food and pharmaceutical products have occurred in the past few years; at least six children died after drinking contaminated milk, while parents claim other children have either died or become seriously ill after receiving encephalitis, hepatitis B, and rabies vaccines.
Published by Medicaldaily.com