Hepatitis C: Could A Combo Of Merck Drugs Provide A Cure Without The Brutal Side Effects?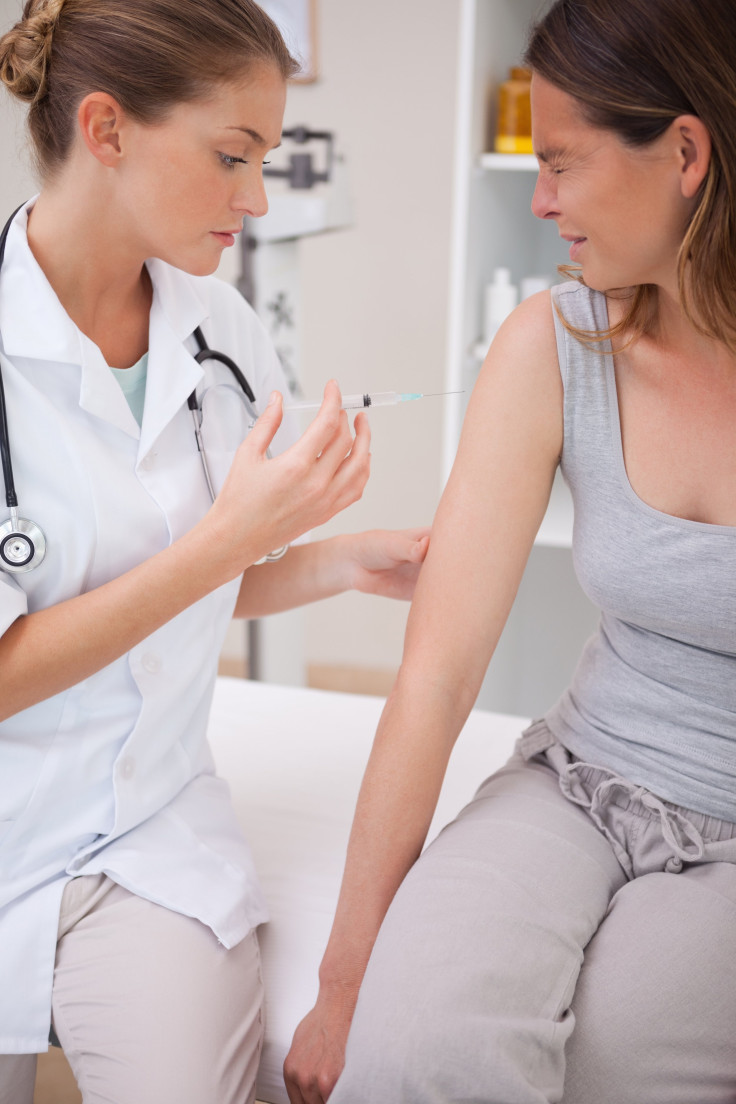 Many patients infected with the hepatitis C virus are waiting for new drug therapies that will effectively treat or even cure the disease, without all the side effects that current standard treatment forces upon them. Some patients have chosen to wait for new drugs to avoid the brutal side effects of interferon treatment, the standard hepatitis C therapy for the most common type, genotype 1.
Now a combination of two oral drugs developed by the international pharmaceutical company, Merck & Co, may offer hope to some of those who are patient enough to wait. The combination treatment has a very high cure rate, according to Reuters, curing between 96 and 100 percent of people in a small midstage clinical trial. Several other manufacturers are aiming to create interferon-free therapies for hepatitis C.
"The designation of [the combination drugs] as a breakthrough therapy for chronic hepatitis C is an important milestone for Merck," Roger M. Perlmutter, the president of Merck Research Laboratories, said in a statement. "There remains significant unmet medical need in hepatitis C, and we are looking forward to working with the FDA to advance this program as quickly as we can to bring this investigational combination to [hepatitis C virus] specialists and their patients."
Nearly 4 million Americans are infected with the virus, which is contracted through exposure to blood, like sharing needles. Current standard treatment cures between 66 and 79 percent of patients who have the genotype 1 version of hepatitis C, according to the Food and Drug Administration. The standard therapy involves the injection of a drug called interferon, a treatment that stimulates the immune system and causes a number of side effects, such as hair loss, headaches, and nausea. The second part of the treatment involves taking two antiviral drugs orally.
Other side effects from interferon injections include mental health effects that interfere with sleeping. Depression, anxiety, irritation, and fatigue are also possible side effects from the injection. The United States Department of Veterans Affairs lists several others, ranging from fever and diarrhea to poor appetite and dry mouth. Another problem with interferon tretment is that it slows the body's production of white blood cells and decreases platelet counts. As an important factor in forming blood clots, low platelet counts could lead to more nosebleeds, bruises, and other bleeding.
The study that tested the new combination of Merck drugs experimented on 65 patients, testing the protease inhibitor MK-5172 with MK-8742 over 12 weeks. "We are encouraged by these preliminary data," Eliav Barr, head of infectious diseases for Merck, told Reuters. "It's a one-two punch with both arms equally strong."
But even if some hepatitis C patients hope to wait for these seemingly "new and improved" drugs, doctors state the importance of getting treated immediately for high risk patients. Hepatitis C could possibly induce liver scarring, or cirrhosis, which can lead to liver cancer and even death. "For many patients who would have a favorable response to treatment now, it doesn't make sense to me to put their treatment off," Dr. Mitchell L. Shiffman, a liver specialist at Bon Secours Health System's Liver Institute of Virgina, told the Wall Street Journal.
Published by Medicaldaily.com