Hepatitis A Scare In NYC: City Providing Free Vaccinations After Fruit Contamination At Westside Market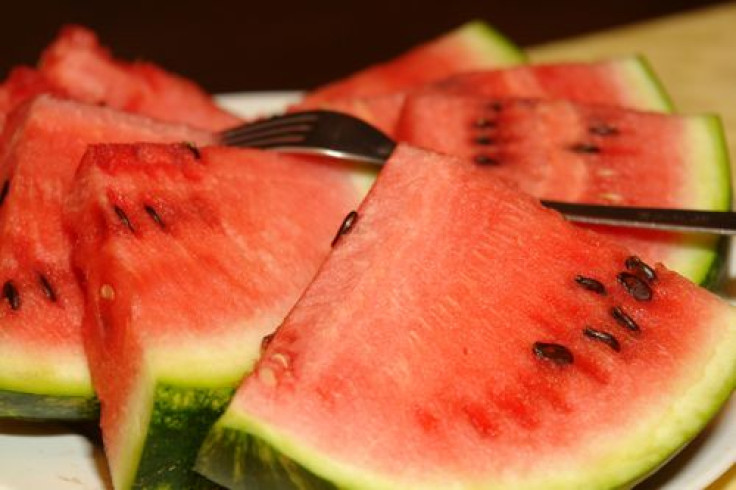 The New York City Health Department is distributing free hepatitis A vaccinations a day after it was discovered that fruit at a market on the Upper West Side of Manhattan was exposed to the virus.
Health officials are urging any customers who consumed chopped, ready-to-eat fruit from the Westside Market located on Broadway between 97th and 98th streets to get the vaccination as a precaution. The market sells about 100 containers of the fruit per day.
"We are asking these store patrons to get this vaccination as a precautionary measure," health commissioner Dr. Thomas Farley told CBS New York. "If people experience symptoms, they should see a doctorimmediately. This incident serves as an important reminder to always wash your hands thoroughly to prevent the spread of disease."
Shoppers who had eaten the fruit between Aug. 9 to Aug. 22 are at risk, officials said. The source of the virus was an employee who worked in the produce department. Sliced watermelons, peeled pineapples, and cut coconuts are among the items that are suspected to be contaminated. All exposed produce has been destroyed by health officials.
Hepatitis A is a virus that attacks the liver, leading to jaundice, fatigue, abdominal pain, nausea, and diarrhea. It is only spread by eating food tainted by fecal matter from an infected individual. Symptoms normally surface about one month – between 15 and 50 days – after exposure, according to the official statement.
Vaccinations can typically prevent disease if received within two weeks of exposure. The NYC Health Department will distribute free vaccinations at M.S. 258 Community Action School, at 154 West 93rd Street at the following times/dates:
Friday, Aug. 23: 2 p.m. - 8 p.m.
Saturday, Aug. 24: 10 a.m. - 2 p.m.
Sunday, Aug. 25: 2 p.m. - 6 p.m.
Monday, Aug. 26: 2 p.m. - 8 p.m.
Officials are asking those with insurance to bring their cards with them. No cases have yet been reported.
Published by Medicaldaily.com