Here's The Heartburn Medication Brand Name You Should Be Avoiding
Apotex Corporation, the largest producer of generic drugs in Canada, issued a voluntary recall on Friday in the United States for ranitidine tablets 75 mg and 150 mg (all pack sizes and formats) it produced due to the presence of N-nitrosodimethylamine (NDMA), classified as a probable human carcinogen at low levels.
Ranitidine is commonly used as a medication for heartburn or gastric reflux. Heartburn is usually caused by the regurgitation of gastric acid (gastric reflux) into the esophagus. It's the major symptom of GERD or gastroesophageal reflux disease.
An H2 (histamine-2) blocker, ranitidine prevents and relieves heartburn by decreasing the amount of acid in a stomach.
NDMA is a nitrosamine chemical formerly used to make rocket fuel and lubricants. This compound is "probably carcinogenic to humans," according to the International Agency for Research on Cancer (IARC). Past research proves that exposure to NDMA led to abnormal growths called neoplasms and liver abnormalities in rats at low doses.
This potential danger has earned NDMA a Group B2 rating from the U.S. Environmental Protection Agency (EPA). This means "There is inadequate evidence that it can cause cancer in humans but at present, it is far from conclusive."
The FDA pointed out there is no voluntary recall for Zantac, which is the most popular brand name for ranitidine. Only certain batches of ranitidine is being recalled. Generic versions of ranitidine tablets are distributed at Walgreens, Walmart and Rite Aid.
"Consumers taking OTC ranitidine could consider using other OTC products approved for their condition," stated the FDA.
The FDA's action follows similar recalls by Health Canada, which said it was assessing NDMA in ranitidine. It has requested Canadian manufacturers of ranitidine to stop the distribution of ranitidine products in Canada until the NDMA levels in the products are found to be safe.
Ranitidine is also being recalled by Apotex, Sandoz Canada, Pro Doc Limitée, Sanis Health Inc., and Sivem Pharmaceuticals ULC.
The European Medicines Agency (EMA) started an EU-wide review of ranitidine medicines at the request of the European Commission last week. The Italian Drug Agency (AIFA) recalled all ranitidine that uses an active pharmaceutical ingredient (API) from Saraca Laboratories. The German Pharmacists Committee (AMK) has also recalled ranitidine.
The FDA doesn't know where the NDMA contamination in ranitidine came from. In August, however, the FDA sanctioned an Indian manufacturing plant that makes some of the drug's ingredients. It's estimated that "80% of ingredients used in U.S. drugs are manufactured abroad, primarily in India and China."
While the FDA hasn't told patients to stop taking ranitidine, they said people taking prescription ranitidine could talk to their doctors about an alternative to over-the-counter (OTC) ranitidine and switching to other OTC options.
OTC ranitidine is approved to treat heartburn linked to heartburn and sour stomach, while the prescription version is prescribed to treat ulcers and GERD.
"There are multiple drugs on the market that are approved for the same or similar uses as ranitidine," said the FDA. These drugs might reduce exposure to NDMA if the alternative drugs aren't also contaminated with NDMA or something else.
The swift world reaction to news about some production batches of ranitidine made by Apotex contain NDMA testifies to the growing international cooperation as regards the safety of medicines for human use.
Zantac is the latest drug found to contain NDMA. Valsartan, the Angiotensin II Receptor Blocker (ARB) used to treat high blood pressure have also been found to contain trace contents of NDMA and were recalled worldwide starting in 2018 in China.
After the valsartan recall, the FDA stated last March that "the nitrosamines found in ARBs may be generated when specific chemicals and reaction conditions are present in the manufacturing process of the drug's API, and may also result from the reuse of materials, such as solvents."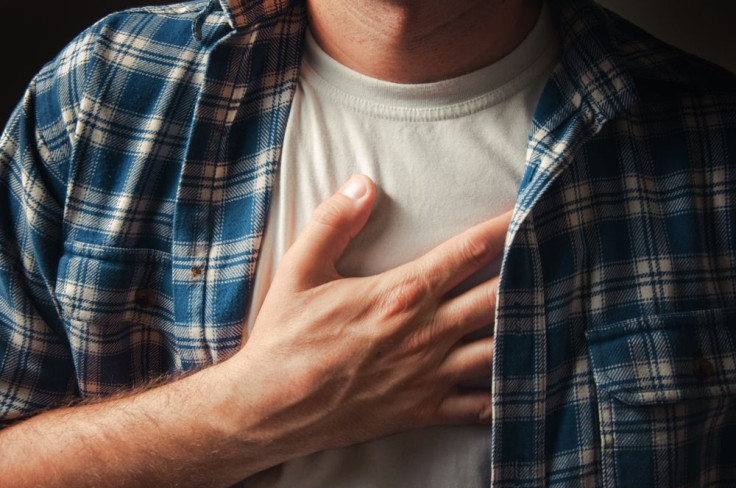 Published by Medicaldaily.com