Here's A New And Terrifying Word For You: 'Stormquake'
Individually, a powerful typhoon/hurricane or a massive earthquake is a terrifying natural force in itself.
A 9.1 magnitude earthquake, the most powerful to ever hit Japan, killed more than 22,000 people when it struck on March 11, 2011. It triggered the formation of a 10 meters tall tsunami that was responsible for most of the deaths and injuries.
In the Philippines in November 2013, Typhoon Haiyan killed at least 6,300 people in the Visayas region. With a maximum wind speed of 315 km/h, Haiyan was the most powerful and deadliest typhoon in Philippine history.
The nightmare scenario, which might seem too horrible to even contemplate, would be to have powerful typhoon and a powerful earthquake strike the same country at the same day. Unknown to many, such an event occured when Typhoon Hagibis struck Japan two weeks ago.
At the same time Hagibis was tearing through Honshu, the central island of Japan, as a category 2 typhoon, a magnitude 5.7 earthquake also shook Honshu.
Terrified residents of the areas nearest to the quake were caught in an awful dilemma: rush outside their homes and into the pouring rain and raging floods or risk being crushed by their houses. Most opted to stay indoors to ride out the quake, which isn't known to have inflicted any casualties. Deaths due to the typhoon, however, came up to 80 persons as of Oct. 20.
Now, a new study by Florida State University discovered that massive typhoons, hurricanes and nor'easters do generate their own earthquakes that have gone unnoticed because these tremors were previously considered seismic background noise.
The study said these tremors -- which it named "stormquakes" -- can be as strong as a magnitude 3.5 earthquake. These stormquakes can also last for days. The study, which was published last week in the journal Geophysical Research Letters, claims stormquakes aren't dangerous.
"This is the last thing you need to worry about," Wenyuan Fan, a Florida State University seismologist who was the study's lead author, said.
It's probably safe to say the earthquake that shook Japan amid the battering by Typhoon Hagibis can't be considered a stormquake in this context.
As explained by Fan, storms trigger giant waves that cause another type of wave. These secondary waves interact with the seafloor in some places and it's this interaction that causes the shaking. Fan said this only happens in places where there's a large continental shelf and shallow flat land.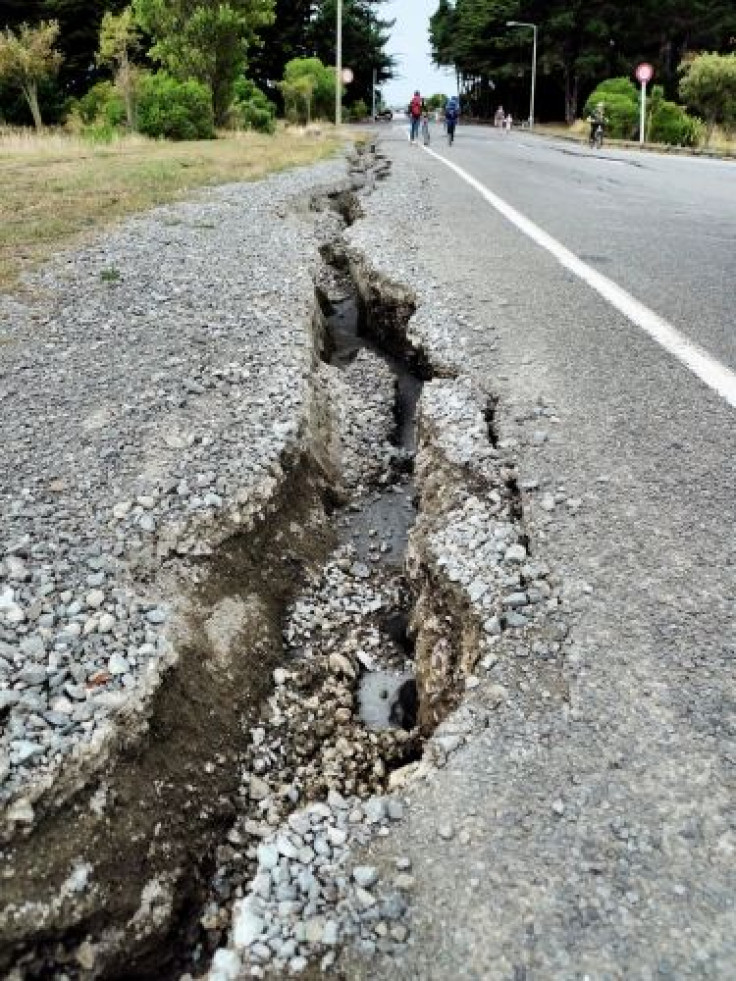 Fan's team found 14,077 stormquakes occurred from September 2006 to February 2015 in the Gulf of Mexico and off Florida, New England, Nova Scotia, Newfoundland, Labrador and British Columbia. Fan said Hurricane Ike in 2008 and Hurricane Irene in 2011 triggered swarms of stormquakes.
The waves that create the shaking are a type seismologists don't normally look for when monitoring earthquakes. Fan said this is why these wave -- and hence stormquakes -- have gone unnoticed until now.
Published by Medicaldaily.com