Hermeus Hypersonic Jet: Everything To Know About Ambitious Project
Long the preserve of governments such as the United States, Russia and China, the science of developing hypersonic aircraft has been invaded by an American start-up named Hermeus Corporation. Hypersonic aircraft are those that can fly at Mach 5 (6,000 km/h) or faster.
Based in Atlanta, Georgia and founded only in 2018, Hermeus intends to develop a Mach 5 business passenger jet aircraft with the goal of massively reducing flight times and increasing safety for long haul, business class air travel. The aircraft will have a range of 4,600 miles at a cruising speed of 5,300 km/h (Mach 4.3).
In practical terms, Hermeus wants its hypersonic passenger jet to travel from New York (JFK) to Paris (Charles de Gaulle airport) in a mere 90 minutes compared to today's 7.25 hours. At Mach 5, a Hermeus flight from New York to London will be reduced to 90 minutes from 7 hours, said the start-up.
Hermeus' aim is to connect the world's cities ''significantly faster than ever before.'' Hermeus CEO A.J. Piplica likened this aim to the broadband era of data transmissions.
Piplica said Hermeus wants to "revolutionize the global transportation infrastructure" by "radically increasing the speed of travel over long distances."
A new round of seed investment led by Khosla Ventures (with additional participation from private investors) will continue the development of Hermeus' hypersonic propulsion system.
''Hermeus is developing an aircraft that not only improves the aviation experience with very reduced flight times, but also has the potential to have great societal and economic impact," Vinod Khosla, founder of Khosla Ventures, said.
The aircraft "has the potential to have great societal and economic impact," Khosla added.
Hermeus COO Skyler Shuford said the company plans to seek series A funding in about a year, depending on meeting technical milestones.
Shuford said Hermeus concept is a 20-person aircraft targeting the private jet market or business class travelers. He said Hermeus plans to fly a prototype eight to 10 years from now.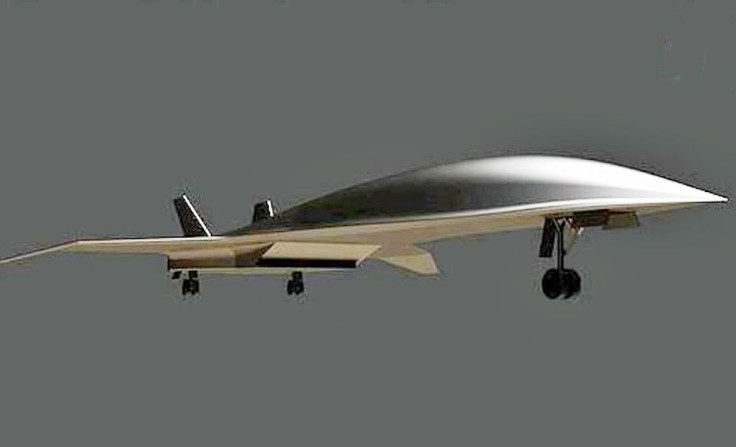 The company's board members include former Blue Origin president Rob Meyerson, former Lockheed Martin Skunk Works general manager Rob Weiss, former FAA associate administrator George Nield, former Northwest Airlines technical operations director Mitch Free and others.
Hermeus said Piplica, Shuford and the other co-founders previously worked at Atlanta-based Generation Orbit, where they helped develop a hypersonic flight research vehicle X-60A for the Air Force Research Laboratory through the Air Force Small Business Innovation Research program.
Published by Medicaldaily.com