Hershey Sues Seattle Medical Marijuana Dispensary For Trademark Infringement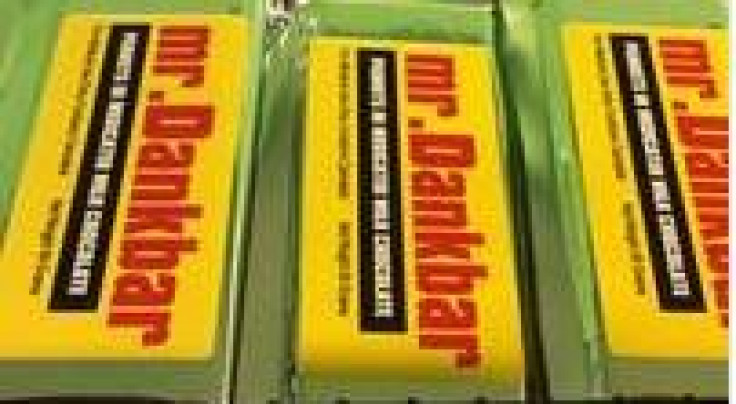 The Hershey Company on Tuesday filed a federal lawsuit against Seattle Conscious Care Cooperative, a non-profit medical marijuana dispensary based in Washington, for trademark infringement. Hershey's cited two products in the lawsuit, both of which use not only the well-branded names but also the designs: Mr. Dankbar, a pun on Mr. Goodbar, and Reefer's Cups, which mimics Reese's peanut butter cups.
An employee of the pot dispenser, who wished to remain anonymous, said that Conscious Care had no comment on the lawsuit and then implied the non-profit carried no responsibility for the products named in the lawsuit. "It's not even our product," she told Raw Story. "It's just something that we carry. So it's a vendor, it's not even us." She added that the Reefer's Cups and Mr. Dankbars had sold out months ago.
"The Hershey Company's trademarks are iconic and among our company's most important assets," Jeff Beckman, a spokesperson for The Hershey Company, told KIRO 7. He noted that his company has filed a similar lawsuit against a company in Colorado, adding, "These entities have used Hershey's trademarks, without authorization, to trade on Hershey's goodwill and reputation, and to draw greater attention to their products; these unauthorized uses of Hershey's trademarks also make the products more appealing to children."
On the day following the Hershey lawsuit, the National Institutes of Health (NIH) highlighted recent research showing that marijuana can be addictive with the risk of addiction higher among younger users (and daily users). The NIH focused on marijuana's harmful effects in teens, citing the results of a recent study published in the New England Journal of Medicine. The scientists theorize that, as the brain is rapidly developing during the teen years, this might explain the increased risks from using cannabis at this stage. In fact, research suggests marijuana impairs critical thinking and memory functions during use and that these deficits persist for days after using. The NIH also noted another recent long-term study also showed that regular marijuana use in the early teen years lowers IQ into adulthood, even if users subsequently stopped smoking marijuana.
"Increasing efforts should be directed toward delaying the onset of cannabis use by young people, particularly given the recent trend of younger ages of cannabis-use initiation in the United States and evidence that fewer adolescents believe that cannabis use is associated with serious health risk," wrote the authors of this study.
Hershey's, then, may be doing us all a favor by de-identifying pot with candy. Along with the two copycat Hershey products, Conscious Care also retails a number of products that mimic other popular snacks and sweets, including Gummy Bears, Cap'n Crunch, Rice Krispie treats, and Goldfish crackers.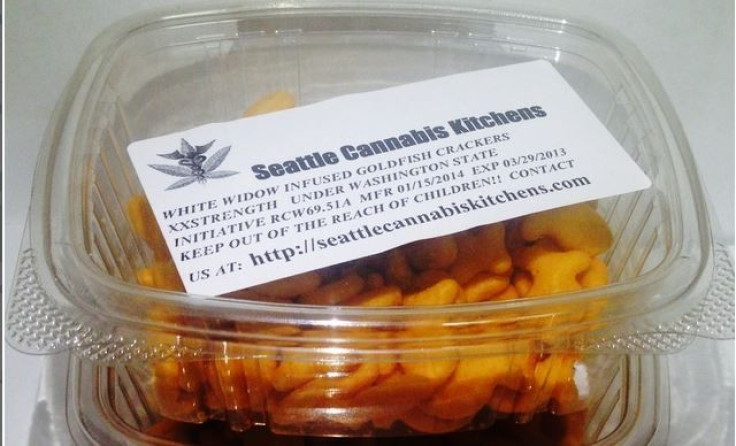 Published by Medicaldaily.com