High Blood Pressure Rates Reach New Heights, Particularly In Poor Countries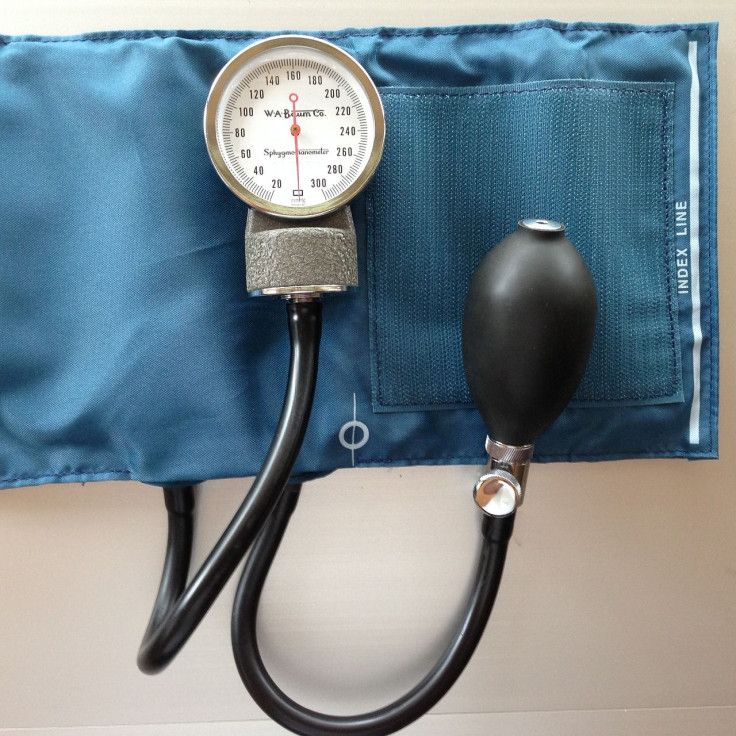 More people than ever are developing high blood pressure — a study in The Lancet says that the number of people with hypertension worldwide climbed from almost 600 million in 1975 to 1.1 billion last year.
While the new ranks are roughly double what they were four decades ago, the world population has also increased dramatically, meaning the global proportion has not gone up as drastically — almost 15 percent of the world now has high blood pressure, representing an increase of perhaps half of a percent from 1975. Still, the findings are significant because of the patterns they show: The majority of the increase occurred in low- and middle-income countries, while decreases occurred in high-income countries and some middle-income locations.
Specifically, according to the study, incidents of high blood pressure decreased significantly in wealthier western countries like the United States, Australia and Peru, and wealthier Asia Pacific countries like South Korea and Singapore. But more than half of the adults with hypertension around the globe live in eastern, southern and Southeast Asia, mostly India and China, the two most populous countries in the world. Other groups with high levels of high blood pressure include the one-third of men with the condition in certain central and eastern European countries like Croatia, Latvia and Hungary, and the one-third of women with it in West African countries like Niger, Chad and Mali.
"Taken globally, high blood pressure is no longer a problem of the western world or wealthy countries," lead author Majid Ezzati, from Imperial College London, said in a statement. "It is a problem of the world's poorest countries and people."
Researchers keep an eye on high blood pressure because it is a key risk factor in many medical conditions, such as heart disease and stroke. Lots of factors contribute to high blood pressure, including genetic factors, diet and lifestyle choices, and our environment. For example, scientists have suggested that for city dwellers, air pollution increases the risk of developing high blood pressure. One researcher, professor Barbara Hoffmann at the Centre for Health and Society at Heinrich-Heine-University of Düsseldorf, said in a statement, "As virtually everybody is exposed to air pollution for all of their lives, this leads to a high number of hypertension cases, posing a great burden on the individual and on society."
Ezzati noted that it is possible to reduce the incidence of high blood pressure, based on the downward trend in wealthier nations. But Dr. Kazem Rahimi, from the George Institute for Global Health at the University of Oxford, explained in a statement that while medical care for hypertension has improved in the last few decades, those treatments "remain heavily underused" in countries of all income levels.
"Effective control of raised blood pressure requires collaborative, multisectoral, national efforts to improve implementation of available evidence," Dr. Rahimi said. "The failure to tackle this issue more decisively will come at a high cost, particularly to disadvantaged individuals and societies."
Published by Medicaldaily.com