High Doses of Vitamin D Help Cut Fracture Risk in Elderly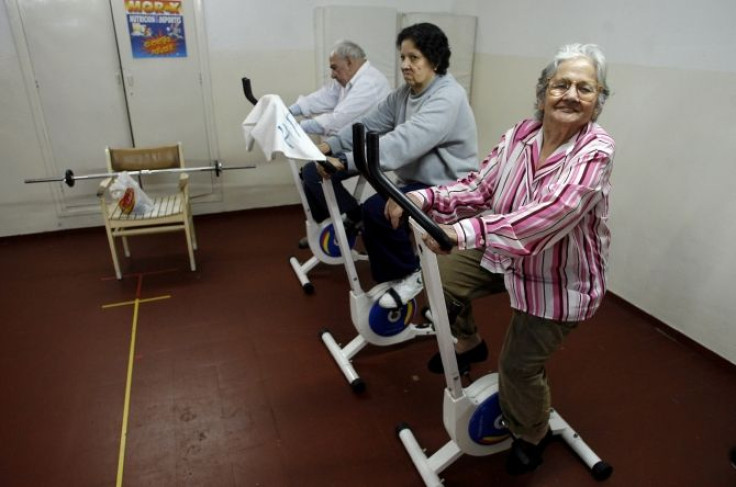 Senior citizens can reduce risk of a hip fracture by taking higher doses of vitamin D.
New research says that taking more than 800 International Units (IU) of vitamin D will cut the risk of fracture by 30 percent.
"Vitamin D supplementation is effective in fracture reduction, including hip fractures," said Dr. Heike Bischoff-Ferrari, from the Center on Aging and Mobility at the University of Zurich and Wald City Hospital, Zurich and the study's lead author.
"However, dose matters, as we saw this benefit only at the highest intake level of greater than 800 IU per day, and no dose below 792 IU per day reduced fracture risk," she said in a statement.
The results are based on the analysis of 11 previous studies evaluating the effects of vitamin D supplements in preventing hip fractures.
The studies included more than 31,000 people above the age of 65. Researchers found that people who were taking 800 IU had a 30 percent reduced risk of fracture. Almost 90 percent of the study subjects were women.
"Our data strongly support a daily vitamin D supplement of 800 IU per day in adults age 65 and older to lower their risk of fracture, including those living at home and those living in nursing homes, including men and women" Bischoff-Ferrari said.
Researchers recommend that people must get their vitamin D levels checked before taking any supplements.
Medical Daily had earlier reported that taking Vitamin D and calcium prolongs life and that a deficiency of vitamin D in diet might lead to depression.
Vitamin D also keeps postmenopausal women from gaining weight and also helps in preventing mood swings.
Researchers say that 4,000 IU is the upper limit and that people should get most of their Vitamin D from foods rather than depending on supplements.
The study was published in the New England Journal of Medicine.
Published by Medicaldaily.com