High Level of Activity in Brain Could Predict Onset of Alzheimer's Disease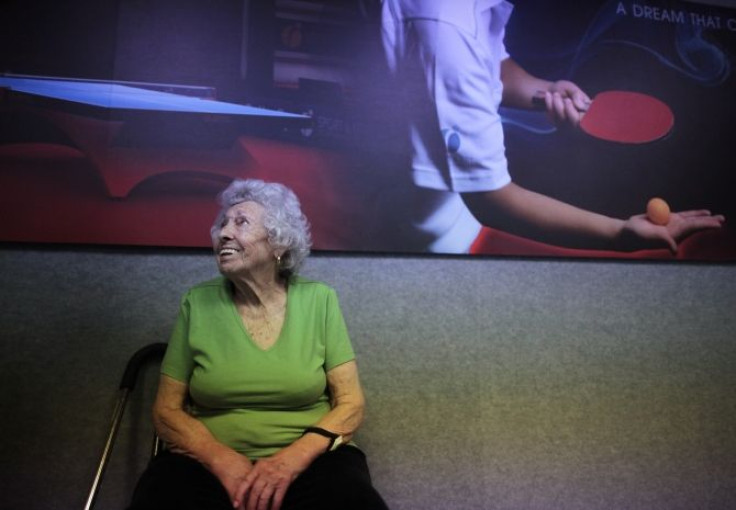 High levels of activity in certain 'hub' areas of the brain may be a causal factor for Alzheimer's disease (AD), a new study says.
The study was based on the idea that certain areas of the brain are especially vulnerable to AD because of the level of activity seen in them. These areas have been known to have high deposits of a protein called amyloid-β in the early stages of the disease. Amyloid- β clumps in the brain and stops signals, thus slowing brain activity.
For the study, researchers created a computational model of the cortex region of the brain. It is this region that controls language, attention and memory. Using this model, researchers simulated progressive damage of brain regions based on their activity. Researchers then looked at what happened at other networks of the brain. Researchers call this an 'activity dependent degeneration' model.
Using this model, researchers were able to reproduce the signs of AD as seen in patients suffering from the disease such as loss of activity in certain areas of the brain and lack of communication between different brain regions. Not all brain regions are equally affected by AD, the present study showed why this happens.
The present study offers an explanation to the idea that brain dynamics affect the onset and progress of the disease. "This implies that the investigation of factors regulating neuronal activity may open up novel ways to detect, elucidate and counter the disease," Willem de Haan of VU University Medical Center in Amsterdam, the Netherlands and first author of the study said.
In the future, researchers plan to cross-check if their predictions about the onset of AD correlate with patient records.
"The use of 'computational neurology' and network theory to unite experimental results and find plausible underlying principles in the growing bulk of human brain data seems inevitable," researchers concluded.
The article was published in the journal PLoS Computational Biology.
Published by Medicaldaily.com