Giving High Risk Gay Men A Daily PrEP Pill Could Reduce Number Of New HIV Cases By A Third Over Next Decade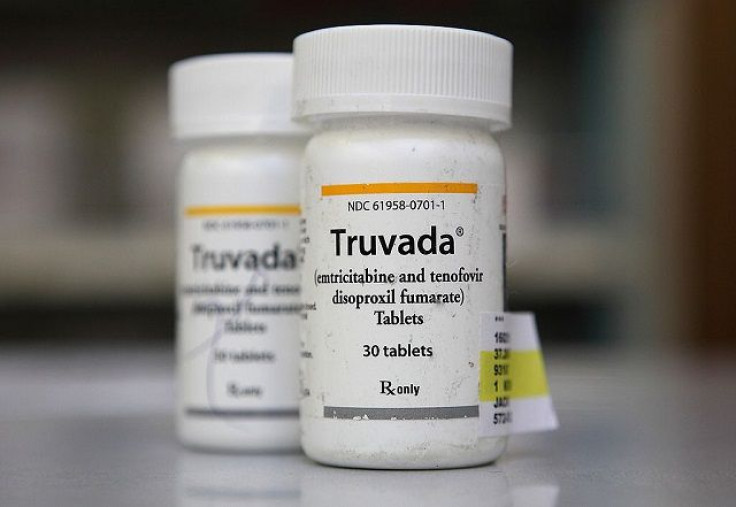 A new study published Thursday in The Journal of Infectious Diseases finds that a pill today may save innumerable years and lives lost to HIV down the road.
The coalition of researchers from the Centers for Disease Control and Prevention (CDC), Georgia's Emory University, and Washington University in Seattle aimed to determine the potential benefits of preexposure prophylaxis (PrEP) for those at high risk of contracting the virus in the United States. Though the preventative drug therapy, a combination of two antiretroviral drugs already used to treat HIV, was first approved by the Food and Drug Administration in 2012, it's estimated that only 5 percent of high-risk individuals are currently taking it.
According to the treatment guidelines established by the CDC, these would include gay or bisexual men who have unprotected anal sex with a male partner in a monogamous relationship without being aware of each other's HIV status; men who have unprotected sex with multiple male partners; and HIV-negative men in a relationship with a HIV-positive partner.
With the help of a computer model and abiding by these guidelines, the team calculated how many new cases of HIV would be prevented over the next decade if only 40 percent of these men began taking PrEP. Even when assuming that these men weren't perfect about adhering to the medication's daily schedule (only taking it 63 percent of the time), they still found that 33 percent of new infections would be prevented over ten years' time. Given that 2014 saw an estimated 44,073 people diagnosed with HIV, that could translate to almost 100,000 fewer cases.
"This is a modeling study of future impact, meaning that we're providing forecasts of what could be based on the best available data that we have now," said study author Dr. Samuel M. Jenness of Emory University in a statement. "There's a big gap between the 5 percent of MSM using PrEP today and those who could potentially benefit from it. There's still a lot of work to be done to promote this intervention and scale it up more broadly, but our models suggest that the CDC guidelines provide a good framework for doing so."
Under the base parameters used by Jenness and his colleagues, it would take treating 25 at-risk men with PrEP for a year to prevent one new infection. Expanding treatment coverage further would in turn only prevent more cases, as would increasing treatment adherence. And while these modest goals still remain far off, there are ongoing research efforts being made to get there, according to the authors — from mobile apps designed to remind PrEP patients of their daily doses to new long-acting PrEP regimens that require less upkeep.
Reducing the stigma and relatively high sticker price of PrEP may similarly increase treatment rates. A month's course of Truvada, currently the only official PrEP drug on the market, currently runs around $1,300, though state Medicaid programs are obligated to cover it as do many private insurance carriers. And Gilead Sciences, Truvada's manufacturer, has already created a program and website intended to help prospective clients to better afford it.
By putting a solid figure on PrEP's utility, the researchers hope to highlight its place as a tool to be wielded in the long-running fight against HIV. A task well-accomplished, according to Dr. Jared Baeten of the University of Washington, who wrote an editorial accompanying the study.
"Every provider, public health professional, patient, and advocate who has seen the devastation wrought by HIV in the last three decades wants to see far fewer men and women presenting for care with a new diagnosis of HIV infection," wrote Baeten, who was not personally involved in the study. "PrEP can be a part of that outcome — especially if pragmatic approaches are sought, aimed at achieving the coverage necessary to gain population impact at scale."
Source: Jenness S, Goodreau S, Rosenberg E, et al. Impact of the Centers for Disease Control's HIV Preexposure Prophylaxis Guidelines for Men Who Have Sex With Men in the United States. The Journal of Infectious Diseases. 2016.
Published by Medicaldaily.com