High-Dose Acetaminophen May Increase Risk of Poisoning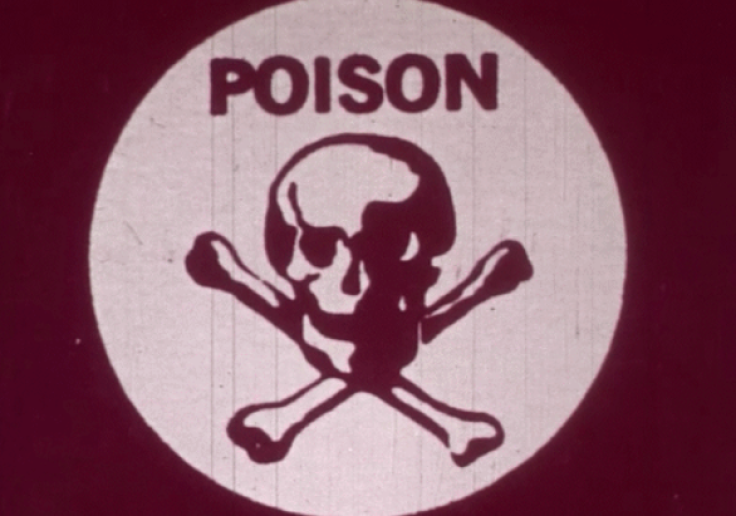 If you're shopping for acetaminophen to help lower a fever or manage pain, the highest dose you'll usually find in American and Canadian drugstores is 500 milligrams.
That's because acetaminophen may do a good job treating fever and pain, but it has a dark side. Too much of the drug can cause liver failure. In fact, it's the most common cause of liver failure in many Western countries.
High-Dose Acetaminophen and Overdoses
Higher doses of acetaminophen can be prescribed in US and Canadian healthcare facilities under a doctor's supervision. And since October 2003, people in Switzerland may buy 1,000 mg of acetaminophen (known in Switzerland and many other countries as paracetamol) with a prescription.
Researchers at the ETH Zurich, a public research university, observed a rise in the popularity of high-dose 1,000 mg acetaminophen after it was launched. They also saw an increase in acetaminophen-related poisonings, or overdoses, reported to the Swiss National Poison Centre, and decided to investigate.
They analyzed sales figures from the country's National Pharmacists Association and data from the poison center since 2003. They found that sales peaked in 2005, outselling the 500-mg tablets. Today, sales of 1,000-mg tablets are 10 times higher than those of the 500 mg.
Reported Poisonings
In the period from Jan. 1, 2000, to Dec. 31, 2018, there were a reported 15,790 acetaminophen-related poisoning calls to the national poison center.
1,395 women called the poison center before the higher dose was launched. That number surged to 9,233 at the end of 2018.
154 reports from unknown gender before the launch. They rose to 216.
In children under six years, the calls were 234 before launch, and they rose to 1,924.
In teens aged 10 to 15 years, the calls were 217 before launch, and this jumped to 1,295.
In adults aged 25 to 44 years, calls were 430 before launch, soaring to 2,926.
"One problem with [acetaminophen] is that it is not effective for all patients or against all forms of pain. If the drug doesn't help to ease someone's symptoms, they may be tempted to increase the dosage without consulting a medical professional. That's the real problem," said Andrea Burden, PhD, in a press release. Dr. Burden is a professor of pharmacoepidemiology at ETH Zurich. The study was published in October 2020 in JAMA Network Open.
Dr. Burden added that patients with pain should seek medical advice. Taking more painkillers may simply increase the risk of side effects. When people do take acetaminophen, or paracetamol, Dr. Burden preferred the lower dose (500 mg) because they have some control over the dose. They may take one 500 mg pill and see if it works, lowering the risk of overdosing. On the other hand, taking one 1,000 mg tablet increases the chance of exceeding the maximum daily dosage of 4,000 mg.
Acetaminophen Prescriptions in the US
An online statistics portal showed the number of acetaminophen prescriptions in the US between 2004 and 2017. This is only for prescribed acetaminophen, not medicine bought over-the-counter.
There were a lot of prescriptions:
29.72 million prescriptions in 2013
31.93 million prescriptions in 2014
31.01 million prescriptions in 2015
29.33 million prescriptions in 2016
24.74 million prescriptions in 2017.
The other years had prescriptions of fewer than 7 million, with 2010 the lowest, at 3.24 million prescriptions.
Meanwhile, the US Centers for Disease Control and Prevention reported that acetaminophen was one of the top 15 drugs involved in drug overdose deaths from 2011 to 2016. In 2014, acetaminophen was involved in 879 overdose-related deaths. In 2016, the painkiller was among the top 10 drugs involved in drug overdose deaths due to suicide, with 343 reported deaths.
Acetaminophen can be in drug combinations
Cold and flu medicines, as well as other pain medications, can include acetaminophen. If you take any type of medication that includes acetaminophen, this should be calculated into your daily maximum dose. Overdoses can – and do – happen when people fail to take this into consideration.
So, if your medicine of choice for pain or fever is acetaminophen, don't go over the recommended daily dose. And if you need it for more than a few days, speak with your doctor to see what else you can try, rather than continuing with the acetaminophen.
Ralph Chen is an enthusiast of medical topics and advanced technologies. When not writing, he spends time playing popular PC games.
Published by Medicaldaily.com