Highly Educated Obese Women 43% More Likely To Develop Depression Than Their Normal Weight Peers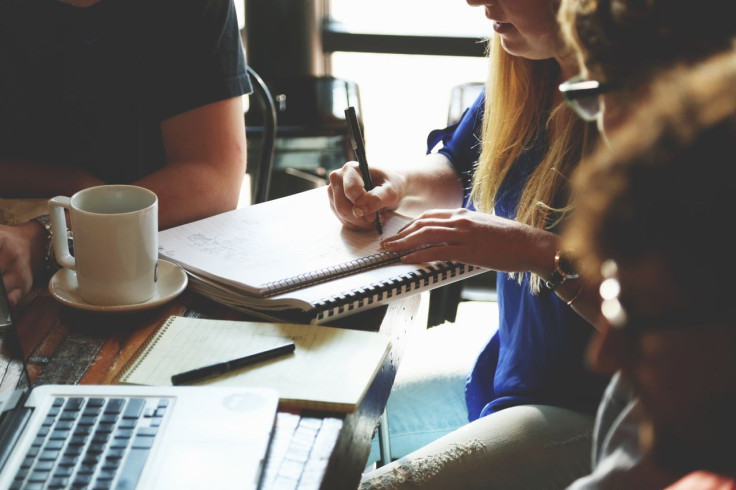 Contrary to popular belief, highly educated obese women are still very much at risk for depression, finds a new study published in Obesity Research & Clinical Practice.
Experts have only recently discovered a bidirectional relationship between obesity and depression; both can cause the other, lead study author Ashley Kranjac, a postdoctoral fellow in population health at Rice University in Houston, told Medical Daily. But regardless of the condition, a whole host of research suggests that a bachelor's degree has a protective effect against poor health outcomes. Kranjac and her colleagues, however, have found just the opposite.
The researchers recruited a little over 1,900 women for the study and gave each participant a series of lifestyle questionnaires that asked about their age, economic status, level of education, income, smoking history, medication use, diet, and depression symptoms. Non-depressed women outnumbered those who were depressed, a finding that's common in the general population, Kranjac said.
The interviewers also calculated the body mass index (BMI) of each participant and categorized the scores as either underweight, normal weight, overweight, or one of three increasingly severe degrees of obesity. Overall, the results associated higher levels of education with lower risk for depression. However, the women who had a bachelor's degree as well as the lowest level of obesity, a BMI of 30 to 34, were 43 percent more likely to develop depression than normal weight women with the same level of education.
Higher education may be associated with better health, neighborhoods, and income, Kranjac explained, but these benefits depend upon an individual's characteristics.
"This goes to show you can't treat things in isolation," she said. "Treatment plans given in a clinical setting are not cohesive; they're separate and that has to be taken into account going forward. If someone who is obese goes to see a psychiatrist, don't just talk about mental health, but talk about other conditions associated with the disease. Obesity should be one of them."
The study was limited in that participants were predominantly white and from a low-income area. That's important because prior research has shown there are both racial and ethnic disparities in depression diagnosis. Then there's the fact that researchers calculated weight using BMI, an increasingly protested measure of health. A recent study published in the International Journal of Obesity found some healthy individuals are miscategorized as obese, and vice versa. A healthy individual with high muscle mass could be miscategorized as obese, for example, since BMI strictly measures body fat.
Still, BMI is a convenient and easy-to-use standard in research and clinical practice, Kranjac said. And despite these limitations, she believes the study offers us a better understanding of the associations between depression, obesity, and all that time spent hitting the books.
Source: Kranjac AW, Nie J, Trevisan M, Freudenheim JL. Depression and Body Mass Index, Differences by Education: Evidence from a Population based Study of Adult Women in the U.S. Buffalo-Niagara Region. Obesity Research & Clinical Practice. 2016.
Published by Medicaldaily.com