Hip-Hop Music Offers Mental Illness Sufferers Relief Through Therapy: The Power Of Tupac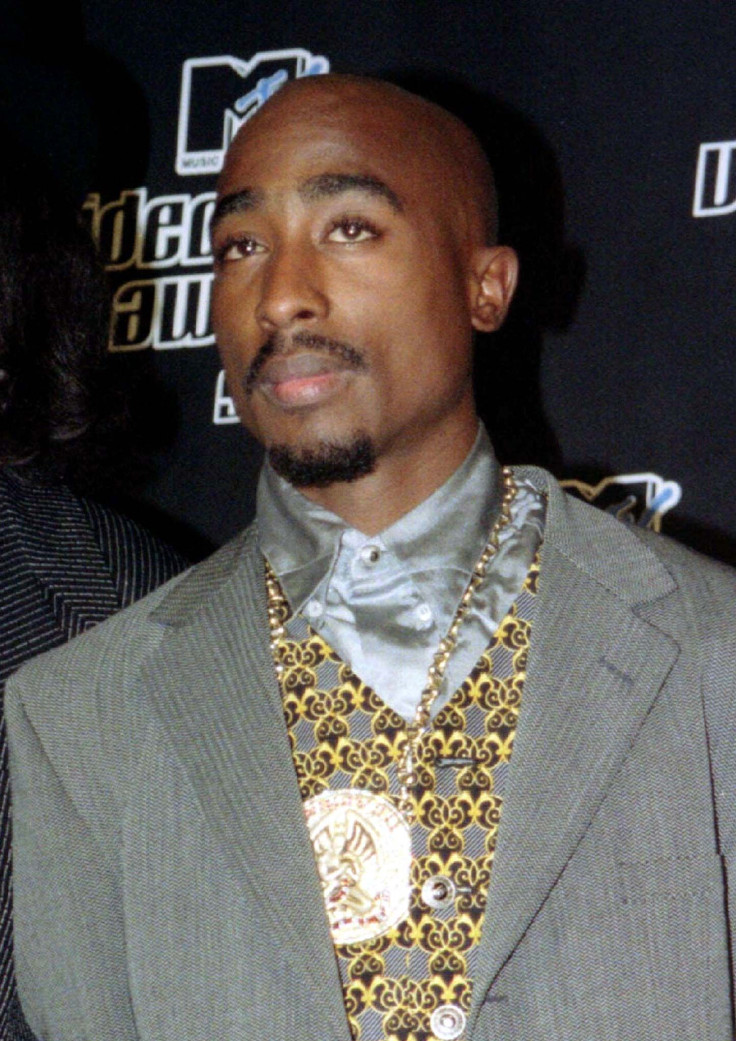 In a line I never thought I'd write, the day in which hip-hop and psychiatry combine forces is here. Researchers from Cambridge University have created Hip Hop Psych, a movement that will use the motivational lyrics in hip hop music to both help patients address their mental illness and break down the public's stigma. Although the expectations may seem grand, the program has already received recognition from music news outlets such as MTV and XXL magazine. So, can mental illness actually be tackled one sick beat at a time?
Hip Hop Psych is a mental health program developed to help break stigmas surrounding mental illnesses and to develop more effective treatment options for patients. The original idea for Hip Hop Psych came from Dr. Akeem Sule, one-half of the hip-hop-loving team, during his efforts to recruit more medical students into the psychiatry field.
"I found out that in order to pique up their interest in psychiatry we needed new and innovative ways, so I used to use hip-hop videos and rap lyrics..." Sule told The Lancet Psychiatry in a recent interview.
Sule went on to meet up with Becky Inkster, a fellow self-professed hip-hop fan and Cambridge neuroscientist. Together the two created Hip Hop Pysch. They hope they can continue to use hip-hop music to get young medical students more interested in psychiatry and thus improve the recruitment rate of this increasingly unpopular field. As reported by the Pittsburgh Post-Gazette, the United Sates needs about 2,600 more psychiatrists in order to meet the needs of 3,900 federally designated "mental health professional shortage areas."
The team describes Hip Hop Psych as a social venture using techniques such as having patients write and rap their own lyrics as part of their therapy, The Guardian reported. Many hip-hop songs relay rags to riches stories, with rappers describing how their hopes and dreams helped them to overcome the hardships they faced in life. Inkster believes this aspect of hip-hop music could be translated into a therapeutic exercise for some mental health patients.
"One technique we want to explore is to get individuals who are seeking therapy to write out where they see themselves in a year or two and to use rap lyrics to outline their future histories," Inkster explained in the Lancet interview.
The team mentions how they want to use the hip-hop lyrics in positive songs to help patients develop positive visual imagery. This is a psychotherapeutic technique that helps one to imagine a place where one would want to be in order to help with the progression to a better mental state. Sule offers Nas's "If I Ruled The World" as a great example of a song to use for positive visual imagery. Its lyrics describing scenarios such as children in the ghetto progressing and downtrodden people doing better for themselves may inspire and give hope to patients.
The team also feels that Hip Hop Psych can help reveal the mindset of those with conditions such as depression and addiction. Sule specifically cites the song "Lady Heroin," featuring Tupac Shakur.
"[The song] basically talks about heroin and the use of the drug and gives insight into heroin dependence and opioid dependence," Sule said. "It gives an inkling about the mental state some people have when they first use the drug."
So far, Hip Hop Psych has been presented at Cambridge University's Festival of Ideas, but The Guardian reported that the team hopes to see their program being used in prisons, schools, hostels, and other places where mental illnesses such as depression are common.
Source: Sule A, Inkster B. A hip-hop state of mind. The Lancet Psychiatry. 2014.
Published by Medicaldaily.com