Hispanic Babies See Higher Rates Of Neural Tube Birth Defects; Unfortified Corn Masa Flour May Be To Blame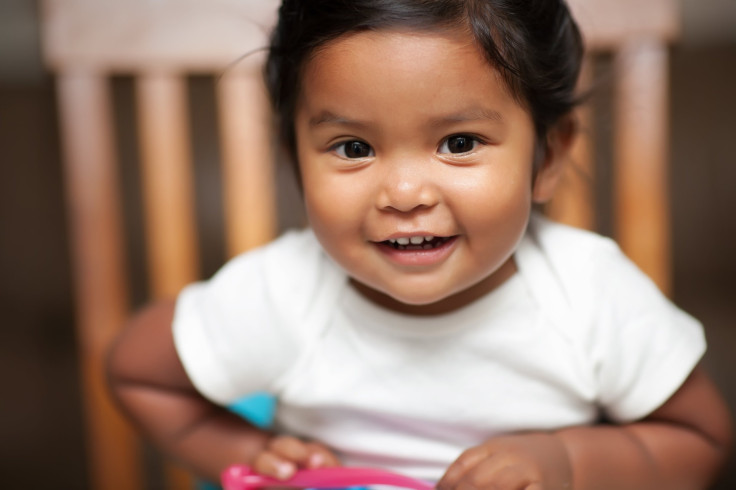 The Food and Drug Administration (FDA) has failed to keep pace with a growing Hispanic population by not requiring manufacturers of corn masa flour — a dietary staple used to make tortillas, among other things — to be fortified with folic acid as a protectant against birth defects, the March of Dimes said in a new report.
The non-profit health organization this month updated a report it first released in 2008, warning that Hispanic mothers are 12 percent more likely than whites to deliver preterm babies with significantly higher rates of neural tube defects, too. Whereas the FDA requires manufacturers to fortify wheat products with folic acid, corn masa flour remains unregulated. Hispanic women are also less likely to take folic acid supplements as part of standard neonatal care, according to Diana Ramos, co-chair of the March of Dimes Hispanic Advisory Council.
"This is why the March of Dimes is striving to have masa cornmeal fortified with folate," Ramos said in a statement. "Corn masa flour is not part of the standard American diet, so, since 2012, we've been working on this, making progress slowly."
The problem continues to grow in urgency as the Hispanic population surges in the United States, says Edward McCabe, the group's senior vice president and chief medical officer. "One of the things that caught our eye was, while Hispanics represent 17 percent of the population, 24 percent of premature babies are Hispanic," he said in the statement. Hispanic women are more likely to deliver preterm births, or before the 37th week. Moreover, Hispanics are more likely than any ethnic group in the U.S. to suffer neural tube birth defects.
Aside from pressuring the FDA on folic acid, the March of Dimes this month enlisted Latin Grammy Award-winning artist Thalia to help educate Hispanic women and girls on neonatal care and resources available to them through the government.
"We want women to know that there are things we can do to protect ourselves and our babies, like taking a multivitamin with folic acid before and during pregnancy," Thalia said in the statement. "There's nothing more important than the health of our babies."
The most common neural tube defect, spina bifida affects 1,500 newborns each year. It's a condition in which vertebrae fail to close completely while in the womb, allowing a part of the spinal cord to poke through the spine. Some children with spina bifida may be born with paraplegia and have trouble with incontinence. The 1,000 children born with anencephaly, another type of neural tube defect, typically die within a few hours because they are missing parts of their skulls, brains, or scalps.
Ramos says that "planning, prenatal care, [and] perpetuating healthy behaviors, are first steps to having a health baby," with daily folic acid being important for preventing such birth defects.
Source:
Published by Medicaldaily.com